AM General Brake Pads
With AM General Performance Brake Pads you can throw out your OEM brakes and hook your vehicle up with improved braking capacity. AM General Performance Brake Pads are crafted from myriad hi-tech materials. To secure a right-on fit, AM General Brake Pads are custom-designed to your model and year. The best part is, top-of-the-line AM General performance brake manufacturers are all at AAG.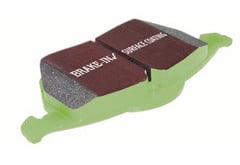 EBC Green Stuff Brake Pads are formulated to meet the demands of the every day driver. These brake pads feature a center-line slot that vents in cool air to prevent thermal cracking and maximize brake power.
From $43.18
Free Shipping
Quick View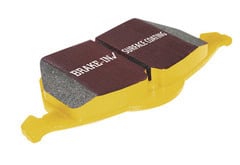 EBC Yellow Stuff Brake Pads give your car or truck high-performance racing power. These brake pads are formulated for track use as well as performance street use, and they're custom fit to your vehicle.
From $60.33
Free Shipping
Quick View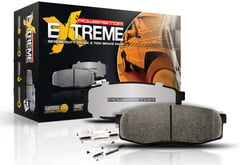 When towing heavy trailers or driving a fully loaded truck or SUV, you need reliable brakes that hold up under demand. That's why Power Stop Z36 Extreme Truck & Tow Brake Pads feature a specially designed compound for higher thermal stability to stop under severe conditions and heavy loads. Whether you drive steep grades or frequently pull excessive weight, count on PowerStop Extreme Brake Pads to get you where you need to go safely and confidently.
From $52.05
Free Shipping
Quick View