Fuel Pumps
Get more gas into your engine, faster. Our high-flow fuel pumps boost your fuel flow, far outperforming your choked-up stock system. When your fuel flows better, you'll enjoy extra torque, additional horses under the hood, and a pepped-up gas pedal response. Plus, our fuel pumps are custom-designed to your exact year, make, and model for fine-tuned performance gains.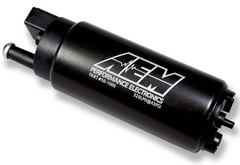 If you need an edge for your next race, you need the AEM High Flow Fuel Pump. This in-tank fuel pump features a high flow design - 84 GPH at 43 PSI - and is available in standard gasoline and E85 models.
From $101.98
Free Shipping
Quick View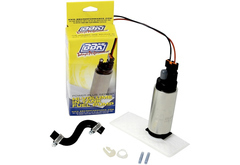 Get the proper fuel injection you need for the supercharged performance you desire when you install a BBK Fuel Pump Kit. All necessary hardware is included in each package for a direct, in-tank replacement. This system is a great value, and an easy DIY install.
From $119.99
Free Shipping
Quick View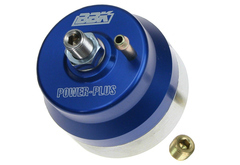 Precision tune your engine to the exact fuel/air ratio you need with a BBK Fuel Pressure Regulator. Easy to install and made of aircraft-grade aluminum, these regulators work with every kind of engine, stock to turbochaged. A direct substitute for non-adjustable factory models, all necessary mounting hardware is included with every purchase.
From $59.99
Free Shipping
Quick View