BMW 550i Tail Lights
Improving your 550i's taillights is the quickest way to attain enhanced road visibility and slick exterior looks. BMW tail lights keep others on the road in the know for more reliable night driving. BMW 550i halo taillights are also stress-free to drop in with their totally custom-engineered designs. Rely upon Auto Accessories Garage for the coolest BMW 550i halogen taillights at affordable prices.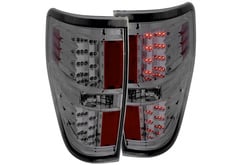 From $107.10
Free Shipping
Quick View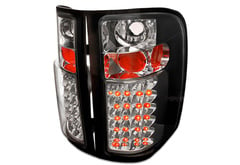 From $72.00
Free Shipping
Quick View
About BMW 550i Tail Lights
At AutoAccessoriesGarage.com, providing a top-notch customer experience is our first priority. Get extra help with every step thanks to our customer service crew. Plus, our BMW 550i led tail lights come with free shipping and great pricing for awesome savings. Simply, that's why AAG is your ultimate tail lights shop.
We offer BMW 550i Tail Lights for the following years:
2009 BMW 550i Tail Lights
2008 BMW 550i Tail Lights
2007 BMW 550i Tail Lights
2006 BMW 550i Tail Lights
2005 BMW 550i Tail Lights
2004 BMW 550i Tail Lights
2000 BMW 550i Tail Lights
1999 BMW 550i Tail Lights
1998 BMW 550i Tail Lights
1997 BMW 550i Tail Lights
1996 BMW 550i Tail Lights