Mercedes C43 AMG Tail Lights
Bolting in Mercedes C43 AMG taillights is the first step towards excellent exterior looks. Mercedes C43 AMG taillights give you an advantage in rough weather thanks to advanced bulbs and reflectors. It is stress-free to get a head-turning look for your C43 AMG with the help of several custom-made types. For all types of Mercedes taillights at excellent prices, rely on Auto Accessories Garage.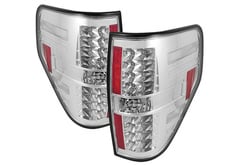 From $140.25
Free Shipping
Quick View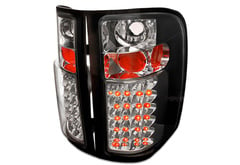 From $72.00
Free Shipping
Quick View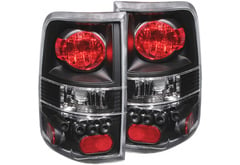 From $35.80
Free Shipping
Quick View
About Mercedes-Benz C43 AMG Tail Lights
Your Mercedes C43 AMG delivers for you, and so does Auto Accessories Garage. Custom C43 AMG euro tail lights are a breeze to locate with the AAG vehicle selector. Every Mercedes C43 AMG led tail light ships free, and great service comes with every order. Truly, that's why AutoAccessoriesGarage is your tail light provider.
More Popular C43 AMG Accessories: Mercedes C43 AMG Headlights.
We offer Mercedes-Benz C43 AMG Tail Lights for the following years:
2010 Mercedes-Benz C43 AMG Tail Lights
2009 Mercedes-Benz C43 AMG Tail Lights
2008 Mercedes-Benz C43 AMG Tail Lights
2007 Mercedes-Benz C43 AMG Tail Lights
2006 Mercedes-Benz C43 AMG Tail Lights
2005 Mercedes-Benz C43 AMG Tail Lights
2003 Mercedes-Benz C43 AMG Tail Lights
2002 Mercedes-Benz C43 AMG Tail Lights
1995 Mercedes-Benz C43 AMG Tail Lights
1994 Mercedes-Benz C43 AMG Tail Lights
2001 Mercedes-Benz C43 Amg Tail Lights
2000 Mercedes-Benz C43 Amg Tail Lights
1999 Mercedes-Benz C43 Amg Tail Lights
1998 Mercedes-Benz C43 Amg Tail Lights
1997 Mercedes-Benz C43 Amg Tail Lights
1996 Mercedes-Benz C43 Amg Tail Lights