Mercedes E430 Tail Lights
Take your E430's exterior looks to new levels with a pair of taillights from Auto Accessories Garage. These altezza and euro tail lights feature a collection of designs to get the exterior looks and performance you want. They also plug in simply onto your Mercedes E430 thanks to completely custom-made designs. When you choose Auto Accessories Garage it's very quick to find superior Mercedes E430 euro aftermarket taillights.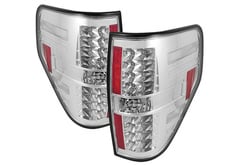 From $140.25
Free Shipping
Quick View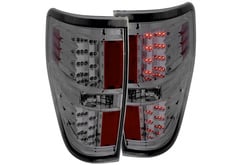 From $103.53
Free Shipping
Quick View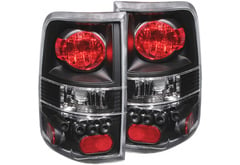 From $35.80
Free Shipping
Quick View
About Mercedes-Benz E430 Tail Lights
Mercedes E430 euro tail lights from driver-tested manufacturers are all yours at AutoAccessoriesGarage.com. Our website's hi-res product photos supply tons of knowledge. Also, we give you one hundred percent free shipping on everything you purchase. Tested and true Mercedes E430 tail lights names, with unmatched prices and a hi-tech shopping experience - get it all at Auto Accessories Garage
More Popular E430 Accessories: Mercedes E430 Headlights.
We offer Mercedes-Benz E430 Tail Lights for the following years:
2011 Mercedes-Benz E430 Tail Lights
2010 Mercedes-Benz E430 Tail Lights
2003 Mercedes-Benz E430 Tail Lights
2002 Mercedes-Benz E430 Tail Lights
2001 Mercedes-Benz E430 Tail Lights
2000 Mercedes-Benz E430 Tail Lights
1999 Mercedes-Benz E430 Tail Lights
1998 Mercedes-Benz E430 Tail Lights
1995 Mercedes-Benz E430 Tail Lights
1994 Mercedes-Benz E430 Tail Lights
1993 Mercedes-Benz E430 Tail Lights
1992 Mercedes-Benz E430 Tail Lights
1991 Mercedes-Benz E430 Tail Lights
1990 Mercedes-Benz E430 Tail Lights
1989 Mercedes-Benz E430 Tail Lights
1988 Mercedes-Benz E430 Tail Lights
1987 Mercedes-Benz E430 Tail Lights
1986 Mercedes-Benz E430 Tail Lights