Speedometer Calibrators
Go ahead and put on those custom tires and performance gears. With one of our Speedometer Calibrators, you can keep your gauges running accurately. These Calibrators compensate for varying wheel diameters and gear sizes to maintain accurate speedometer and odometer readings. They can even clear trouble codes, too. So customize away, and stay away from unintended speeding tickets with a Speedometer Calibrator.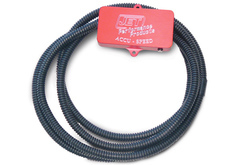 When you change the gear ratio or tire size on your computer-controlled car or truck, you throw off your automatic transmission and speedometer. That's no problem as long as you have the JET Accu-Speed Speedometer Calibrator. The Accu-Speed connects to the transmission output speed sensor and adjusts the speedometer to compensate for your new setup. More...
Priced at $142.46
Free Shipping
Quick View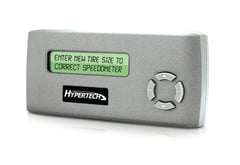 Keep your gauges working properly and accurately, even with oversize tires and custom gear ratios. The Hypertech Speedometer Calibrator compensates for your modifications, maintaining proper speed readings and mileage counts. It quickly and easily plugs into your OBD-II port or hooks up behind the dash.
Priced at $229.82
Free Shipping
Quick View