Hyundai Leaf & Coil Springs
Hyundai coil springs & leaf springs give you the improved performance and aggressive look you are after. Hyundai leaf springs & coil springs withstand hard-core driving with their rugged construction. Each Hyundai leaf spring or coil spring features fully vehicle-specific designs so don't worry yourself with complicated custom mods. For a broad array of Hyundai coil springs & leaf springs at unbeatable prices, go with Auto Accessories Garage.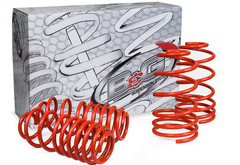 B&G S2 Sport Springs are expertly engineered and designed to improve your vehicle's handling without compromising safety and ride quality. Depending on the application, S2 Sport Springs lower your ride's center of gravity by 0.5-2.5 inches, significantly improving your handling. Expect tighter control of your vehicle, as well as maintained comfort and safety. More...
From $119.04
Free Shipping
Quick View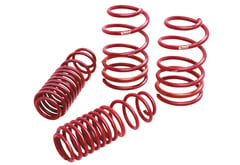 Get the drop you need with Eibach Sportline Springs. These suspension lowering springs drop your vehicle by up to 2" to improve your style and performance on the track. All Eibach Sportline Lowering Springs are custom-designed to your exact vehicle.
From $223.74
Free Shipping
Quick View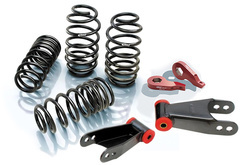 The Eibach Pro Truck System provides you with up the 4.5" of drop and lowers your center of gravity, providing you with a cool track-inspired look. These truck and SUV lowering kits can improve handling, cornering abilities, and aerodynamics. The Eibach Pro Truck System is custom fit to your vehicle.
From $157.74
Free Shipping
Quick View
About Leaf Springs & Coil Springs