Lexus Leaf & Coil Springs
Drop your Lexus for a lower center of gravity with a leaf spring and coil spring from Auto Accessories Garage. Lexus leaf springs & coil springs last in the face of the heaviest-duty driving with the help of their strong welding. Lexus coil springs & leaf springs are made specially to your specific Lexus, ensuring a perfect fit. Rely on Auto Accessories Garage - you will see only top-quality Lexus leaf spring and coil spring brands.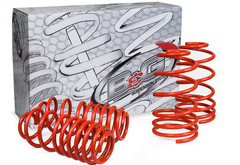 B&G S2 Sport Springs are expertly engineered and designed to improve your vehicle's handling without compromising safety and ride quality. Depending on the application, S2 Sport Springs lower your ride's center of gravity by 0.5-2.5 inches, significantly improving your handling. Expect tighter control of your vehicle, as well as maintained comfort and safety. More...
From $119.04
Free Shipping
Quick View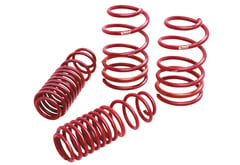 Get the drop you need with Eibach Sportline Springs. These suspension lowering springs drop your vehicle by up to 2" to improve your style and performance on the track. All Eibach Sportline Lowering Springs are custom-designed to your exact vehicle.
From $223.74
Free Shipping
Quick View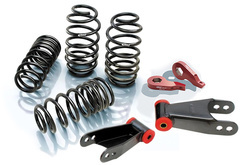 The Eibach Pro Truck System provides you with up the 4.5" of drop and lowers your center of gravity, providing you with a cool track-inspired look. These truck and SUV lowering kits can improve handling, cornering abilities, and aerodynamics. The Eibach Pro Truck System is custom fit to your vehicle.
From $157.74
Free Shipping
Quick View
About Leaf Springs & Coil Springs