Lexus Sway Bars
When you want reliable turning and performance you are gonna need Lexus sway bars from Auto Accessories Garage. Choose from an array of sway bar styles, including strut bars, lower arm bars, and end links. Each Lexusswaybar is custom built to your exact vehicle to fit accurately, every time. At Auto Accessories Garage it's very stress-free to get top-of-the-line Lexus sway bars.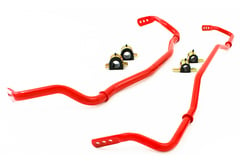 Complete your suspension upgrade with an Eibach Anti-Roll-Kit. While Eibach's Pro-Kit and Sportline spring sets are regarded as the primary suspension enhancement components, the Eibach Anti-Roll-Kit allows critical fine-tuning of your cars handling characteristics. Eibach's Anti-Roll-Kit reduce body roll through increased design stiffness over stock bars. More...
From $111.54
Free Shipping
Quick View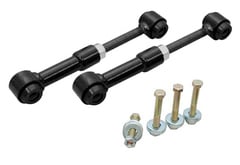 Hellwig Adjustable End Links are designed to perform through even the hardest conditions. Powder coated components, zinc-plated hardware, and specially engineered polyurethane bushings are all standard elements for Hellwig's heavy-duty links. Each link is engineered to sustain high degrees of articulation with high tensile-strength threaded studs and heavy thread cores. More...
From $45.03
Free Shipping
Quick View