Volkswagen Sway Bars
Give your vehicle superior handling and ride quality with a kit of sway bars from Auto Accessories Garage. Volkswagen sway bars are available in a range of designs like lower arm bars, anti-roll kits, and strut bars. Also, all the pieces you need for a total installation is included with your Volkswagen sway bars & anti-roll kits. With Auto Accessories Garage, reliable Volkswagen sway bars are just a few clicks away.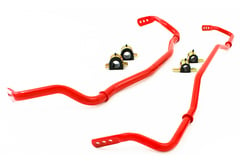 Complete your suspension upgrade with an Eibach Anti-Roll-Kit. While Eibach's Pro-Kit and Sportline spring sets are regarded as the primary suspension enhancement components, the Eibach Anti-Roll-Kit allows critical fine-tuning of your cars handling characteristics. Eibach's Anti-Roll-Kit reduce body roll through increased design stiffness over stock bars. More...
From $111.54
Free Shipping
Quick View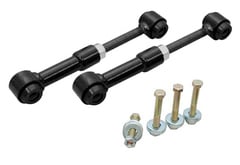 Hellwig Adjustable End Links are designed to perform through even the hardest conditions. Powder coated components, zinc-plated hardware, and specially engineered polyurethane bushings are all standard elements for Hellwig's heavy-duty links. Each link is engineered to sustain high degrees of articulation with high tensile-strength threaded studs and heavy thread cores. More...
From $45.03
Free Shipping
Quick View