BedRug Truck Bed Mats & Liners
Facts are facts, and the fact is this: your truck bed demands reliable protection. From their precision craftsmanship to their perfect fit, no other mats on the market today provide that protection like BedRug Truck Bed Mats. When the time comes to protect your truck bed for the long haul, trust a company whose products can handle whatever challenges you can dish out. With style to match their rugged durability, it's easy to see why these bed liners are the tops in their industry. Our 148 BedRug Truck Bed Accessories reviews have an average rating of 4.8 out of 5 stars.
From $99.00
Free Shipping
Quick View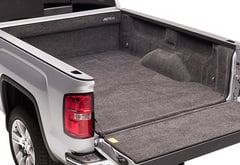 From $413.25
Free Shipping
Quick View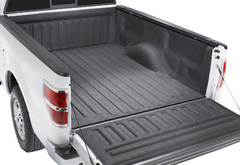 Priced at $379.05
Free Shipping
Quick View
About BedRug Truck Bed Accessories
Day in and day out, your truck bed takes all kinds of abuse. All that sliding, scraping, and banging can leave the finish in your bed looking haggard, and it can also open the metal up to rust and holes. Wrap that bed with a BedRug Truck Bed Liner, however, and you'll get a reliable, great-looking barrier of protection. BedRug Liners are made to take a licking, clean up easily, and go easy on your knees when you're crawling in and out of your truck.
It's never been easier to shop for BedRug Bed Liners than it is at AutoAccessoriesGarage.com. From the top down, we've made your shopping process as simple as it can be. Tell us what kind of truck you have, and we'll take care of the rest, providing detailed descriptions and full-color photographs in the name of helping you make an informed decision. Better still, once you've placed your order, it ships to you for free. At AAG, we're looking out for you, and we are here to help.
BedRug Truck Bed Accessories Reviews
Moe
from Otego, NY said:
Excellent fit, quality, and looks. Installation is not difficult but is time consuming and a bit "gymnastic" for this 67 year old! Speaking from experience, if you are installing bed caps/rails or a tonneau cover, or in my case both, it would be easier to install the BedRug first.