Mitsubishi Headache Racks
Adding a Mitsubishi truck headache rack launches your ride's strength and good looks to a whole new level. Prevent broken rear windshields from cargo moving in your Mitsubishi's pickup bed with the help of a simpletoinstall pickup truck headache rack. For a perfect fit, each Mitsubishi truck headache rack is custom-made to your ride. Better yet, by shopping AutoAccessoriesGarage.com you're sure to find the most competitive prices on Mitsubishi pickup truck headache racks.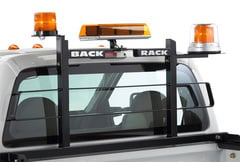 Find the right configuration for your utility, warning, universal and spot lights with Backrack Accessory Brackets. Made specifically for use with Backrack Headache Racks and Backrack Safety Racks, these brackets attach to mounting positions along the top of your rack and provide a sturdy anchor point for your lights. Easy to install, a variety of sizes and configurations are available for whatever you need.
From $32.16
Free Shipping
Quick View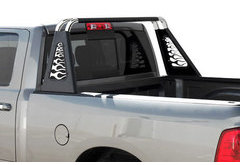 Add Go Rhino Thunder Sport Bar Inserts to your Thunder Sport Bar-equipped truck for an extra kick of hot style. These roll bar inserts are crafted from tough steel and come in an eye-catching Polished Stainless finish. The flame design gives your truck a sweet hot-rod look.
Priced at $119.00
Free Shipping
Quick View