SnowEx Salt Spreaders
It's not only shoveling or plowing that gets your driveway and sidewalks clear in winter time. Melt everything for total safety and convenience with SnowEx Salt Spreaders. These easy-to-use devices spread your supply far and wide no matter whether you walk behind on your sidewalk or drive one attached to your tailgate on local roads and parking lots. If you're goal is to melt that snow and ice, then you need to pick one up today. Our 2 SnowEx Winter Accessories reviews have an average rating of 4.0 out of 5 stars.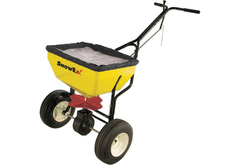 Priced at $400.00
Free Shipping
Quick View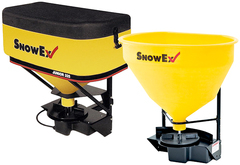 From $692.98
Free Shipping
Quick View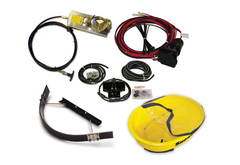 From $107.18
Free Shipping
Quick View
About SnowEx Winter Accessories
Shopping for SnowEx Salt Spreaders at AutoAccessoriesGarage.com could not be easier. We've done the research to eliminate all guessing from your SnowEx Spreader purchasing process. Go over large pictures and check out detailed descriptions. If you have questions, contact our excellent Customer Service staff. If you want to buy something, it ships FREE! See? AAG makes things simple.