Saab 9-3 Wiper Blades
Keep the view open if the sky darkens. Thanks to their absolutely custom curves and contours, 9-3 windshield wiper blades are going to offer excellent performance. Additionally, with the help of components like silicone coating our wipers perform better than OE wipers.
Our

Saab 9-3 Wiper Blades

have

1

reviews, averaging

5.0

out of

5

stars.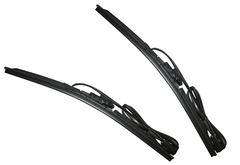 From $152.38
Free Shipping
Quick View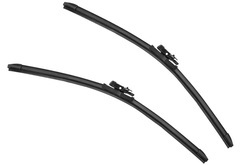 From $24.64
Free Shipping
Quick View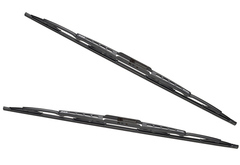 From $16.99
Free Shipping
Quick View
We offer Saab 9-3 Wiper Blades for the following years & trims:
9-3 Convertible Wiper Blades
9-3 Independence Wiper Blades
9-3 Sedan Wiper Blades
9-3 X Wiper Blades
9-3 Special Edition Wiper Blades
9-3 Touring Wiper Blades
9-3 XWD Wiper Blades
9-3 Aero Cabriolet Wiper Blades
9-3 BioPower Wiper Blades
9-3 Linear Wiper Blades
9-3 TiD Linear Wiper Blades
9-3 Arc Wiper Blades
9-3 Arc T Wiper Blades
9-3 LPT Wiper Blades
9-3 Saloon Wiper Blades
9-3 TS Aero Wiper Blades
9-3 Turbo Wiper Blades
9-3 Turbo Performance Wiper Blades
9-3 Vector Wiper Blades
9-3 Wagon Wiper Blades
9-3 Sport Limousine Wiper Blades
2012 Saab 9-3 Wiper Blades
2011 Saab 9-3 Wiper Blades
2010 Saab 9-3 Wiper Blades
2009 Saab 9-3 Wiper Blades
2008 Saab 9-3 Wiper Blades
2007 Saab 9-3 Wiper Blades
2006 Saab 9-3 Wiper Blades
2005 Saab 9-3 Wiper Blades
2004 Saab 9-3 Wiper Blades
2003 Saab 9-3 Wiper Blades