Air Filter Reviews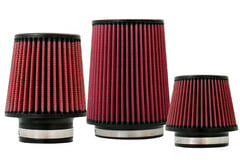 For instant performance gains, all you have to do is drop in a performance air filter. These filters offer vastly more airflow than those you'll find at the hardware store, and they also do a better job of blocking engine-damaging dust and particles. Our customers frequently report increased power, higher efficiency, and even a more energizing sound.
This snorkel rules. It was super easy to install. Replaced my standard filter that didn't even look dirty, yet I felt immediate effects in the engine's performance and acceleration. Gas mileage is better too. I'm putting these on all of my family's cars.
Jeffery P from Richmond, IN - Toyota Solara

I replaced my filter with this unit and now my car is breathing clear again. I didn't know which size I needed, but the customer service operator was very helpful and told me exactly which filter I needed for my exact car. Perfect fit and finish, and it's definitely got more horsepower and a great sound.
George M. from Westchester, IL - Subaru Impreza

Air Filter Accessories Reviews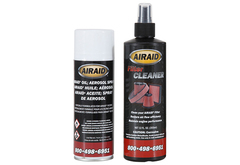 You've got the performance air filter - now you have to keep it clean and in top shape. Many of our customers pick up some air filter cleaners and accessories to get the most out of their filters and to extend their service life. Plus, you can further protect your filter from water and other damage with a pre-filter.
I love my air filter but it was getting so dirty that I was losing power. After searching a few sites I could the best deal for this cleaning kit on Auto Accessories Garage. It's exactly what I wanted, gets the dirt and dust out of the gauze and it's easy to use. Restored power to my engine, everything's now running great.
Mike K. from Manchester, NH - Ford Mustang

The kit was pretty easy and straightforward to use. I used a digital scale to measure the oil, which simplified things a lot. For repeated cleanings, I use a cleaner to oil ratio of about 3 to 2. No guesswork and little mess.
Rick S. from Ocala, FL - Chevrolet Silverado

This page was written by Packy AutoAccessoriesGarage