If there's one fast and easy way to coax more rubber-laying power out of your engine, it's by installing a performance air intake. These units open up your motor's breathing passages, giving you real-world boosts in power, performance, and efficiency. Before you complete your search for the best air intake, check out some of the common questions we get from our customers. More power will be yours, and we are here to help.
Frequently Asked Questions about Air Intake Systems
Air Intake System FAQs Answers
What does a performance air intake system do?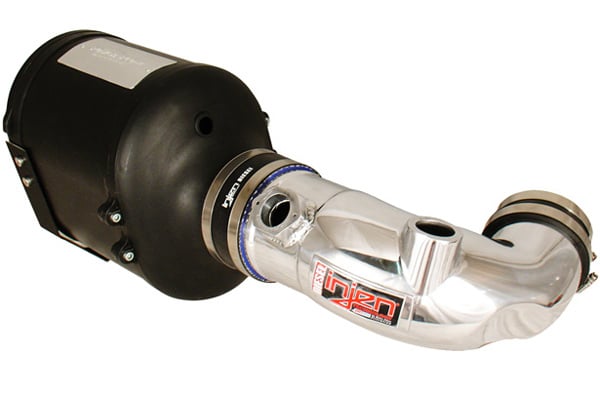 Virtually all automobiles have an internal combustion engine, wherein fuel and air ignite in an interior compartment to release the energy that powers your engine. With no modifications, your vehicle draws air through a stock intake tube and air box, which comes with a disposable paper air filter. This stock intake is designed to fit out of sight and to limit noise, and as such it is not designed for the most efficient air delivery possible. It is a skinny tube that features a host of bends and kinks to aid it in fitting inside your engine compartment, and the air box draws hot air from inside this same area.
All of the above conspires against your engine. The kinks and bends restrict air flow, air burns less efficiently the hotter it is, and the relatively small size of the resulting air filter's surface area further strangles air flow.
Enter the performance air intake system. For example, the Pontiac G6 Air Intake tube is substantially wider, with fewer bends, than stock intake tubes. The performance air filter, usually a conical shape, features a larger surface area than a stock paper filter. As for where it gets its air, most performance intake systems draw air into the engine compartment from outside of the engine itself.
So then, a performance cold air intake provides more air at a lower temperature through a larger surface area so as to burn your fuel at balanced, more efficient levels than your stock intake.
What is the difference between Ram Air and Cold Air Intake systems?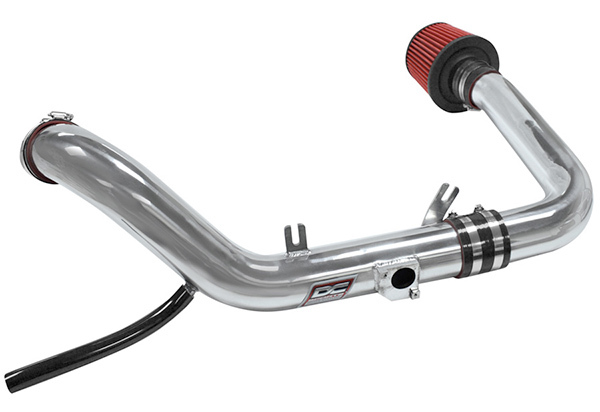 A Ram Air Intake technically is a cold air intake system, since it draws cooler air down into the engine than does a stock intake. The main difference comes from where it draws that cooler air, and how it faciilitates combustion.
A standard, by-the-book cold air intake uses an air filter placed far away from the engine: in the bottom of the front end, in a wheel well, or even sometimes at a vehicle's rear. The point is to use cold air found in an area not affected in any way by the engine's ambient heat. The hoses for these intakes, as you can imagine, require some length and a few turns to achieve the desired distance.
A Ram Air Intake, on the other hand, uses a forward-facing air scoop located at a vehicle's front end. Air is forced down through the scoop into the air box and on into the engine, increasing horsepower and torque at higher speeds but proving rather useless until a car exceeds 35 mph. The name says it all, as air is literally "rammed" into the air box through this up-front filter. These systems use smaller hoses than cold air intakes so as to better facilitate the forced-air process, and in many ways act as a sort of turbo-charger once you exceed 35 mph.
How does Short Ram Air differ from standard Ram Air Intakes?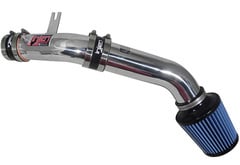 The difference is subtle but important. The Short Ram Air Intake forces a sharper blast of air directly into an engine than do standard Ram intakes. Oftentimes, these systems employ a heat shield, but they are also referred to as Warm Air Intakes because they do transfer ambient engine heat into the combustion chamber. Users of forced induction engines generally prefer Short Ram Air due to the ease with which they can be used with turbochargers and hot compressors.
What kind of performance enhancements will I enjoy with a new air intake system?
Main performance enhancements are related to horsepower and torque. Horsepower gains will usually fall within the 5-20 hp range. Torque increases can range from 20 to 70 ft. lbs. Remember, though, that actual performance gains can go well beyond these ranges, with super heavy-duty air intakes doubling or even tripling these estimates, depending on the size of your vehicle. The only way to be exactly sure of your vehicle's specific performance gains is to hook it up to a dynometer both before and after installing performance upgrades. Or you can hit your gas pedal after installing a new performance Pontiac Grand Prix Air Intake and know that the feeling is different, and better.
How will a performance air intake affect my fuel economy?
You can expect fuel efficiency increases of anywhere from 1-5 mpg for standard intakes. An important thing to be careful of is not changing your driving habits in ways that negate these fuel efficiency increases. Your new Chevy Cobalt Air Intake is going to make your engine feel different, better, stronger, and some drivers respond to this increased virility by driving faster, thus canceling out those mpg improvements and using more gas. Drive the way you did before upgrading, and you will be fine.
Why are these products aftermarket additions and not standard?
For starters, a performance Nissan 350Z Air Intake costs more to research and develop than does a standard intake, and auto makers have to keep an eye on production costs. Going deeper, though, cars are designed to appeal to the highest number of drivers possible. Your standard, stock vehicle, then, is made with an eye towards average performance. Upgrades are available in a wide variety of products to suit virtually any driving style, but the average driver isn't going to need those. An average driver uses a car to get from point A to point B as easily as possible. People with higher expectations, however, will find plenty of options designed to go above and beyond average performance expectations. Installation of a cold air intake is one such step a driver can take to increase his or her engine's power and fuel efficiency.
Will a new air intake increase engine noise?
Yes. Stock intakes, while not particularly powerful, do reduce quite a bit of engine noise. Therefore, when you remove this and add a performance air intake, noise will increase, though for the most part only slightly. More than anything else, the increased engine noise will let other drivers and passersby know that your vehicle has been modified and should not be trifled with. The sound won't interfere with your music, but it will send a message.
How do I take care of a new air intake filter?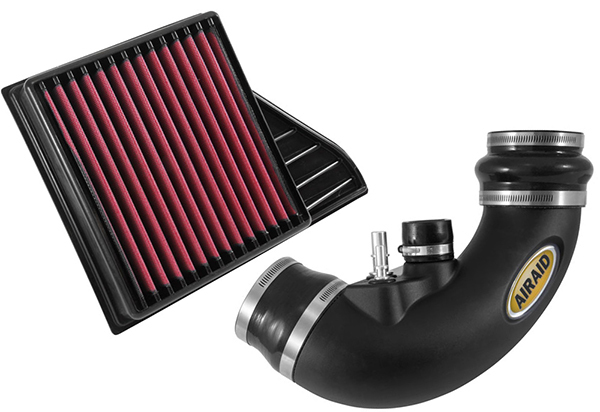 Each Acura RSX Air Intake will come with detailed handling and maintenance instructions. Some air intakes can be tapped clean, others can be vacuumed or washed with soap and water, and still others will need to be thoroughly scrubbed and then allowed to dry before being reoiled and reattached. It is a general rule that an air intake should be cleaned every 25,000-50,000 miles, depending on the manufacturer's instructions. The process can be completed in about a day's time, and shouldn't be too difficult. If you installed it, you'll have no trouble cleaning it.
Are performance air intakes street legal?
Pay attention, now. This gets a little complicated.
First, the easy part: all air intakes are legal in most states because most states do not have particular laws governing them. One major exception to this rule is California, as well as any other state that uses California's stricter emissions testing laws, otherwise known as C.A.R.B.
In these states, C.A.R.B. exemption is given to auto parts that pass C.A.R.B. emissions testing requirements. An exempted part can only legally be used with one specific year, make, and model vehicle, meaning parts cannot be swapped between vehicles. A particular part number is exempt for one specific automobile, with no gray area. If your replacement part is not approved for use with your exact vehicle, you will fail emissions testing, and you will have to change the offending part.
Now, for the most part you have absolutely nothing to worry about with performance intakes, so long as the part is installed correctly and does not cover up any air quality maintenance sensors (such as an O2 sensor). If you are nervous, be sure to contact both the part's manufacturer and your local emissions testing board to find out if a particular product is street legal in your state.
Will installation of a performance air intake system void my manufacturer's warranty?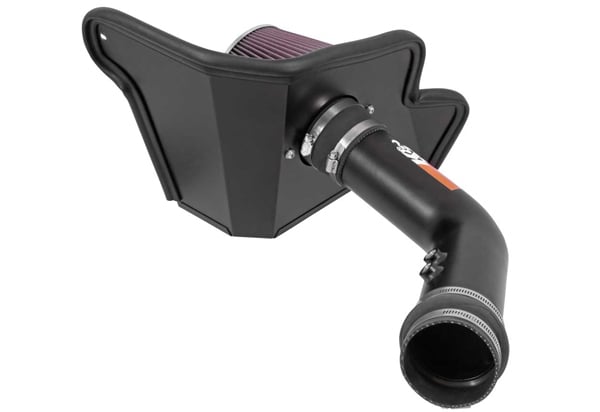 Performance enthusiasts actually enjoy federal protection in this instance. Under the Magnuson-Moss Warranty Act, it is illegal for an auto dealership to void your warranty unless they can prove that the specific part you installed is directly responsible for the problems you are invoking your warranty to fix. If they can't do that, they have to honor your warranty.
What differences can be expected between a plastic and metal intake tube?
More than anything else, the two main differences between plastic and metal intakes are cost and looks. Neither burns hotter than the other, neither performs particularly better than the other. Manufacturers use the best materials for their particular design, and any type of performance air intake will improve your engine's performance.
How do I install a performance air intake system?
A performance air intake system is pretty easy to install, all things considered. The most unskilled mechanic might need an hour for the entire procedure, and little more than a socket set and a couple of screwdrivers to do it. Closely follow each individual product's installation instructions, as they can vary slightly, but the process will usually involve removing your stock intake system and installing your new intake to those stock mounting positions, with no drilling or power tool use required.
What is a throttle body spacer (TBI spacer)?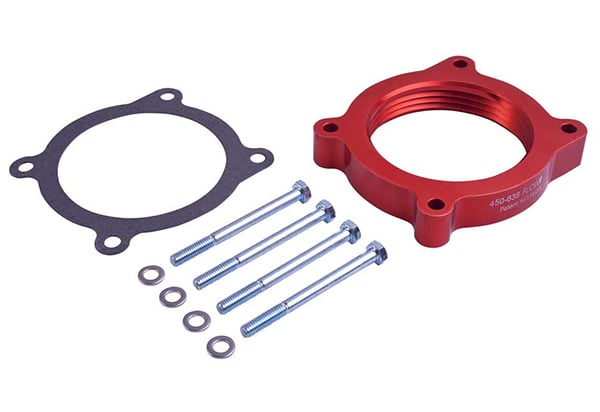 This is a handy product that bolts to the space between your intake tube and the throttle body. A unique bore design spins incoming air passing through the intake tube, allowing it to better mix with your fuel. Throttle body spacers, or TBI spacers, can be installed by themselves to use with stock intake systems for subtle mileage increases, or they can be installed with a performance air intake to accentuate all power gains.
Conclusion
We sincerely hope the above questions proved helpful to you as you consider the purchase of a performance air intake system. If you have any further questions, please feel free to call our helpful Customer Service team at 800-663-1570.