Saab 900 Cold Air Intakes
Maximize your Saab 900's performance and horsepower for high-demand racing and driving with our high-performance intake systems. 900 air intakes are available in standard, cold air, and short ram kinds to match your racing needs. Plus, order our air sensors and tbis to further maximize your performance and power. Saab 900 intakes are hassle-free to track down and come with budget-friendly prices with Auto Accessories Garage.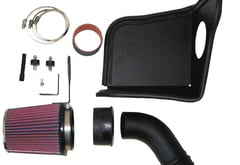 From $86.99
Free Shipping
Quick View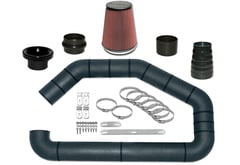 From $274.07
Free Shipping
Quick View
Locating Saab 900 performance intakes from high-performance manufacturers is less stressful than ever before at AutoAccessoriesGarage. Our website's handy vehicle picker makes it dead simple to find custom-made Saab cold air intakes. All of our 900 air intake systems come backed with helpful customer support, and they include completely free shipping. To put it simply, when you're searching for trusty Saab 900 air intake systems, AutoAccessoriesGarage is absolutely your resource.
More Popular 900 Accessories: Saab 900 Floor Mats & Liners, Saab 900 Exhaust, Saab 900 Car Covers, Saab 900 Deflectors & Saab 900 Catalytic Converters.
We offer Saab 900 Air Intake Systems for the following years & trims:
900 Cabriolet Air Intake Systems
900 Sedan Air Intake Systems
900 T16 Air Intake Systems
1994 Saab 900 Air Intake Systems
1993 Saab 900 Air Intake Systems
1992 Saab 900 Air Intake Systems
1991 Saab 900 Air Intake Systems
1990 Saab 900 Air Intake Systems
1989 Saab 900 Air Intake Systems
1988 Saab 900 Air Intake Systems
Popular Saab 900 Air Intake Systems