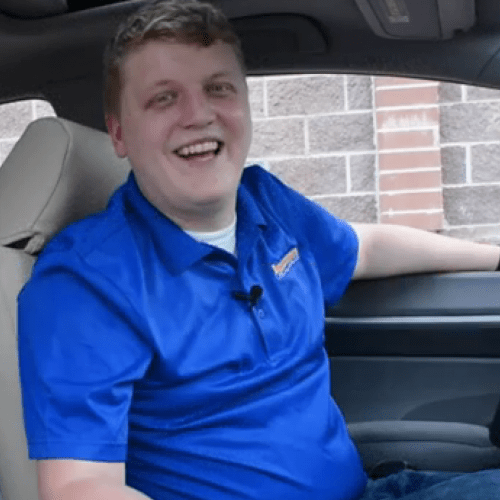 Jake has been a gearhead and a grease monkey since day one. Legend has it, he was born with a torque wrench in his hand.

I've been writing about cars and the automotive industry at large for years. In fact, I started writing about cars long before anybody offered to pay me for it. I guess you could trace it all back to a first-grade book report I did on The Little Engine That Could. Somehow I missed the part about a train. Who knew my teacher would be so familiar with it? But since elementary school, I have aimed my pen at cars time and time again covering everything from cold air intakes for drag racers to hydraulic winches for oversized trucks.

Joining the team at Auto Accessories Garage was a dream come true, because it allowed me to research the automotive industry and write about cars all day long. They even pay me for it. Since I started at AAG, I've written hundreds of pages covering the latest in automotive accessories and current trends in cars, trucks, and SUVs.
Another perk of the job is that sometimes other publications and periodicals have asked me for my expertise and commentary on automotive news. As a result, I've been quoted in articles from Forbes, MSN, Reader's Digest, AOL, and The Huffington Post. I've fielded questions about car safety, car insurance, car buying, car financing - heck, if it has the word "car" in front of it, rest assured I've been asked to share my expertise.
More About Jake
Began writing for Auto Accessories Garage in 2015
Author of hundreds of articles on AutoAccessoriesGarage.com and dozens of other publications
Has lent expertise to Forbes, MSN, Reader's Digest, AOL, The Huffington Post and more
Has attended the annual SEMA show in Las Vegas since 2015
Visits various trade shows and manufacturing sites all over the country