ProRac Sport Bike Carrier FGAT1599-1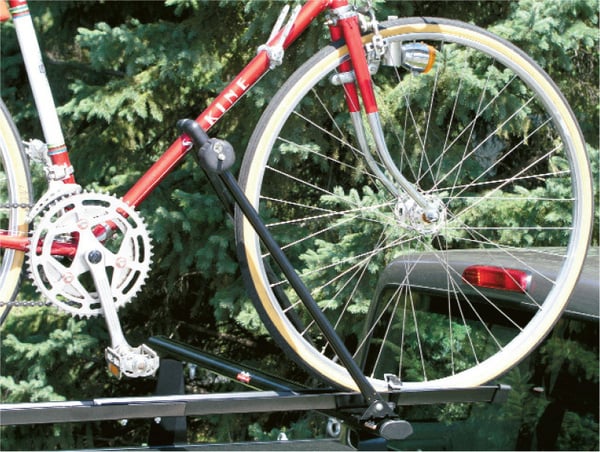 Our Price:

$79.52

Shipping:

FREE SHIPPING

Part Number: FGAT1599-1
Sport Bike Carrier
Part #:

FGAT1599-1
Includes locks
$79.52
Free Shipping
Ships between 08/17/22 - 08/18/22
The ProRac Sport Bike Carrier is the economical way to transport your bikes in safety
Upright arm is fully adjustable to accommodate different bicycle frames and sizes
Designed for easy and quick mounting and removal
Includes wheel straps to properly secure your bike tires to the tray
Locking knob prevents theft
Mounts to ProRac Roof Rack crossbars
3-Year Warranty
Haul your bikes the secure and cost-effective way with the ProRac Sport bike Carrier. This bike rack mounts easily to your ProRac Roof Rack or Truck Utility Rack. It's also fully adjustable to fit a variety of bicycle frames.
The ProRac Sport bike Rack includes a two-piece tire tray and an adjustable upright arm. The arm features a locking theft-deterrent knob for extra security. The ProRac Sport Bike Carrier is designed for easy mounting and removal of your bike, and also comes with two wheel straps for secure hauling.
Take your bike anywhere you want it with the proRac Sport bike Carrier. Backed with a 3-Year Warranty.
More Like This