Owning an RV opens up a whole new world of possibilities on the open road. Whether RV life is your permanent lifestyle or just your home away from home, it's an investment that it's important to take care of. Just like smaller vehicles, your RV, toy hauler, or trailer need upkeep – and as with anything, an ounce of prevention is worth a pound of cure.
But what does all this mean for you and your recreational vehicle? You know you want to keep it looking nice, but you aren't always sure how. We at AutoAccessoriesGarage are here to help. We've met our fair share of RV enthusiasts over the years, and we've dealt with RV accessory manufacturers face to face for decades. We know what you need and we know the best versions to recommend. Check out our Top 10 Must Have RV Accessories of 2019!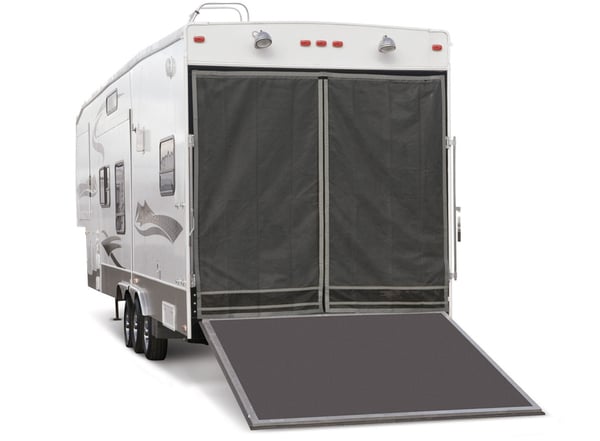 If you're tugging a toy hauler with you on your adventures, you absolutely have to get yourself a Classic Accessories Toy Hauler Screen for your next outing. This easy-to-install trailer screen will keep bugs and nosy neighbors out of your toy hauler, keeping the inside clean, pristine, and free from thieving eyes.
Very nice, We sewed velcro to the sides of the privacy pieces so the wind wouldn't be able to blow them in & you could still see in.

Read More Classic Accessories Toy Hauler Screen Reviews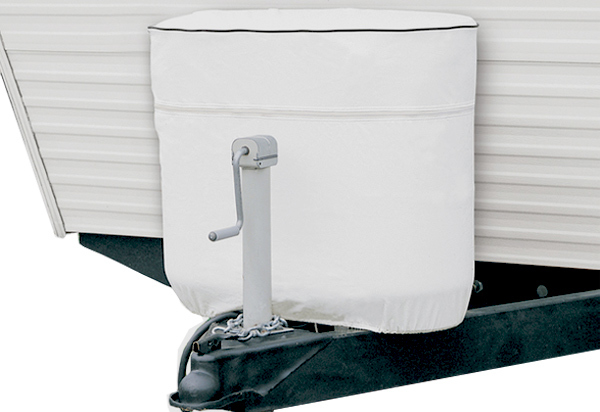 You want every part of your RV to look great year after year, season after season. That includes the propane tank you have sitting on your trailer tongue. If you want to protect your 20 or 30 lb. tank from weather, dirt, and debris, you need the RV Tank Cover from Classic Accessories, available in your choice of Snow White or Gray.
Great cover, looks good on my travel trailer. The gray color matches perfectly!

Read More Classic Accessories RV Tank Cover Reviews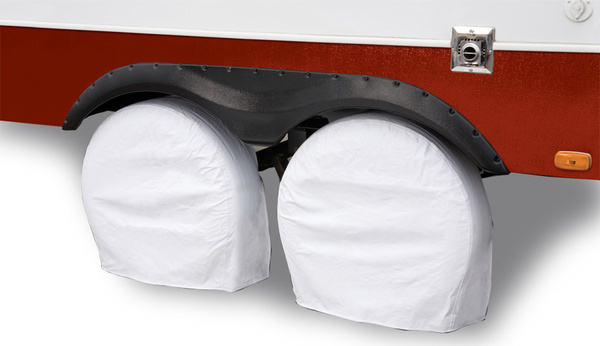 Your RV is an investment, and it's usually not something you drive every day. Whether you have it parked at home, or parked at a campsite for an extended stay – chances are your RV is used to sitting on its tires. Protect your tires from the elements and ensure that your RV components last as long as they should and beyond with Expedition RV Wheel Covers.
The wheel covers are exacting what I was looking for. They were delivered right away in time for Christmas. My husband loves them.

Read More Expedition EXO RV Wheel Covers Reviews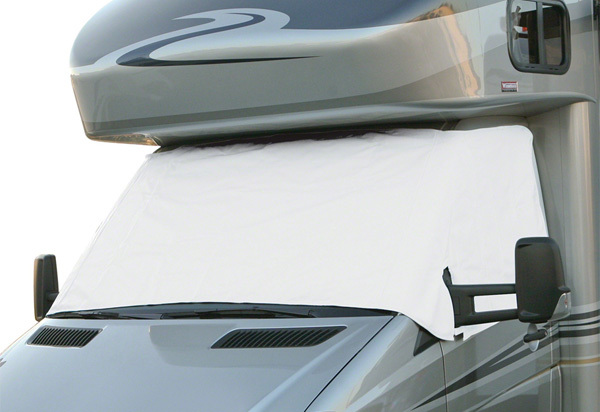 Heavy-duty Aluminum construction, dual lids with commercial-grad gas struts that allow you to lift them easily, and thick weather stripping to keep even the worst storms on the outside – what's not to love about the Deflecta-Shield Ultima Gull Wing Truck Tool Box? Whether you need your tool box for work or play, this is a box that will never let you down.
Easy to order. special instructions for delivery handled very precisely. And of course the box is to die for.

Read More Classic Accessories RV Windshield Cover Reviews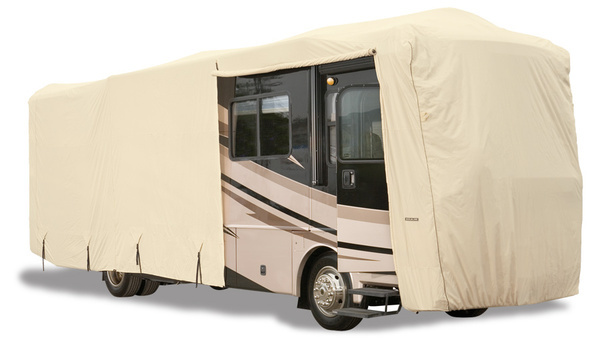 When you put the RV into park, it's usually time to kick back and relax. But if your window is sitting in the sun, your interior is about to become a veritable RV sauna. Luckily you can block out the sun and the heat with a Classic Accessories RV Windshield cover. This cover not only keeps it cool inside, but it also provides much needed privacy to your front end.
The windshield cover is exactly as represented. The fit is great and the shipping was quick.

Read More GoldLine RV Cover Reviews