It doesn't matter if you're a super-speed track racer, a hard-working pickup driver, or a minivan-operating soccer mom - you need a reliable, fresh set of brakes to do your thing safely. After a while your brakes may lose their bite, or they'll start squealing and screeching like crazy. If that's happening to you, it's time to install a new set of performance brake pads. Following the instructions below, it's not too hard to install your brake pads by yourself - and you'll save a big hunk of cash that way, as well.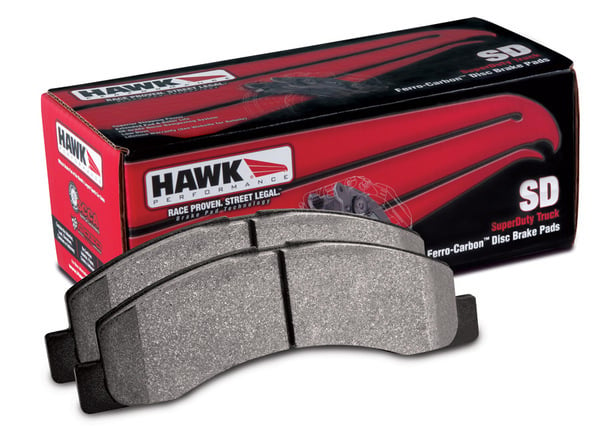 The key to maximizing your stopping power, safety, and performance is choosing the right brake pads for your particular vehicle and driving style. Our performance brake pads are specially formulated and designed for particular vehicle types and particular tasks. If you're looking for heavy-duty stopping power for towing and high payloads, check out Hawk Superduty Brake Pads. If hitting the race track in your modded-up import is your thing, then EBC Yellow Stuff  are your pads.
If you're still not quite sure where to start, simply enter your vehicle's make, model, and year into our vehicle selector widget. Once we have that info we'll only show you the brake pads that are custom-designed for your exact car, truck, or SUV. Then you can easily compare pads, and read our brake pad customer reviews, knowing that they all fit onto your vehicle.
Installing Your Brake Pads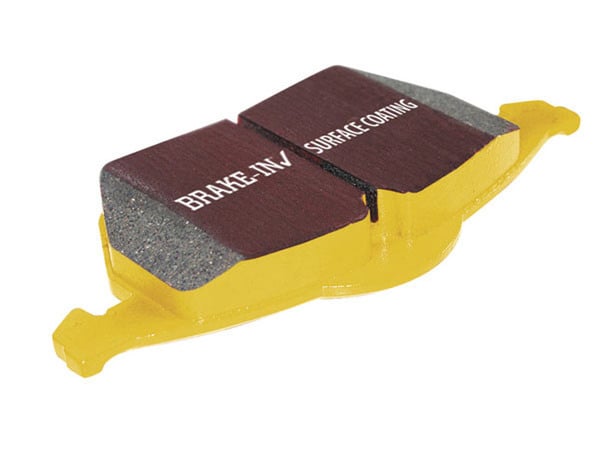 Installing brake pads youself is a great way to save a ton on mechanic labor costs. Make note, however: brake pad installation is serious business, and being a safety feature this process is not to be done haphazardly.
Jack your vehicle up and remove the wheel. Use a jack stand for extra safety.
Loosen the slider bolts on the brake caliper, and remove the caliper from the disc.
Remove the old brake pad - In most cases it should easily slip out of the caliper.
Install the new pad's retaining clips (most pads include these). They simply snap into place, without retaining screws.
Fit the new pad in place of the old one.
Before lowering the caliper back in place, use a C-clamp or some wood to push the caliper's piston(s) down to make room for the new, larger pad.
Slip the caliper over the brake rotor, and re-install the hardware.
Give your vehicle a test drive in a safe place.
That's about all you need to do to add more stopping performance to your vehicle. Be sure to bed your brakes properly for maximum performance - if you don't know how to do that yet, read our How To Bed In Brake Pads article. If you have any more questions, our customer service crew is on call at 800-663-1570. Happy stopping!