When you put a lot of work into your ride, the get-up-and-go is usually on the forefront of your mind. But your stopping power is really just as important. If you're sitting behind the wheel of a performance machine, performance rotors are a must-have item. With so many on the market, it can be dizzying to pick the right ones for your ride. Never fear, Auto Accessories Garage is here to help.
We took a look at our own site data to isolate our top selling brake rotors, and then we compared that data to the top rated rotors per our years and years of customer reviews and product expertise. The results? A comprehensive list of the Top 10 Best Brake Rotors for Car, Truck, & SUV of 2023. Take a look!
The Best Brake Rotor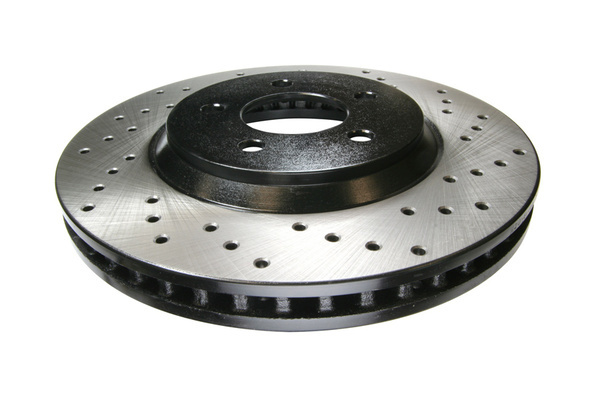 A trusted name, and a complete OE swap-out - what more could you ask for? That's what you get with StopTech SportStop Drilled Brake Rotors! A custom-design will match your vehicle exactly for a fast and simple installation and a durable black coating will resist corrosion along the center of the rotor.
I bought these StopTech brake rotors last year for our [Toyota sedan] and was very pleased with the product. They have minimal dust, no squeaking, and non-warping rotors. So, when my [hactchback] brakes were wearing out, I did not hesitate and ordered a set. I received them in two days and installed in under one hour!

Read More StopTech SportStop Drilled Brake Rotor Reviews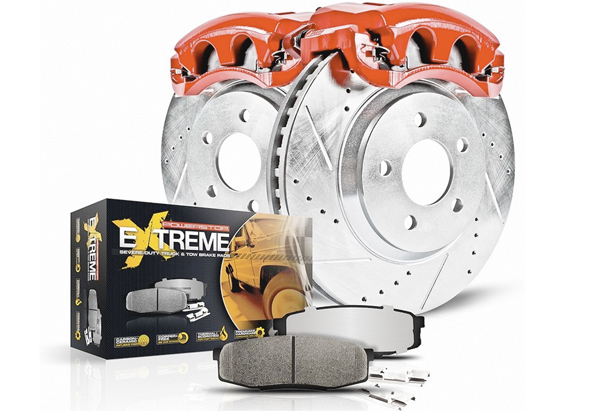 If your rig is pulling a big load, you need brake rotors that are up to the task. That's where the PowerStop Z36 Truck Kit comes in handy. This complete kit includes brake pads and calipers so you'll have everything you need for a complete upgrade on your heavy-duty truck that will have you ready for anything!
Tried several other products and could never get the performance and smooth braking consistently like I do with these.

Read More Power Stop Z36 Truck & Tow Brake Kit Reviews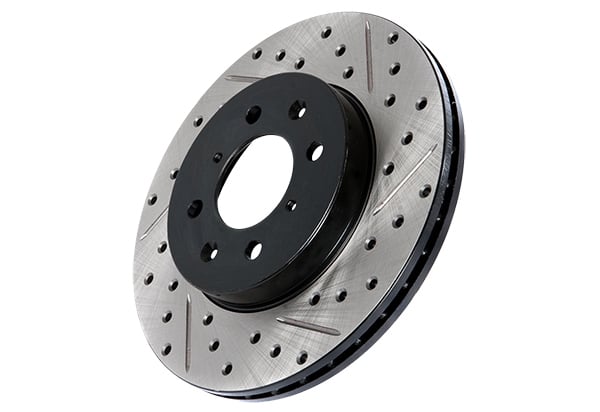 The StopTech SportStop Drilled & Slotted Brake Rotors allow you to amp up your braking power without breaking the bank. The drilled and slotted rotors are designed to pull cool air across the face of your rotors - cooling them down while expelling gas at the same time. These direct OE replacements are sold individually.
Product was as advertised. Looks and performs GREAT!! For what I got I couldn't ask for more. Noticed the results right away and they only got better as they broke in.

Read More StopTech SportStop Drilled & Slotted Brake Rotor Reviews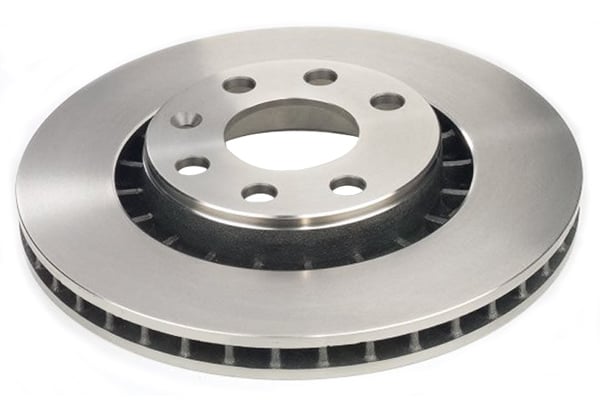 If a simple, part for part, OEM replacement is what you're looking for then the EBC OEM Replacement Rotors can be the end of your exhaustive search. Backed by a 12-Month/10,000-Mile Warranty, these rotors are designed to fit right into place in your make and model with no mess, no fuss, and no arguments!
EBC is the best rotor for crazy driving. I use them together with EBC yellowstuff pads. Other brands might get damaged because the pads are so strong. EBC rotors work well with EBC pads. Cold or hot, brake performance is the best!

Read More EBC OEM Replacement Rotors Reviews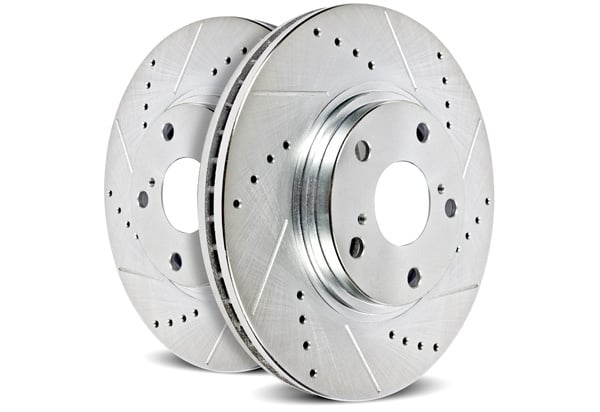 Power Stop Cross Drilled and Slotted Rotors With a combination of both holes and slots, Power Stop Cross Drilled and Slotted Rotors bring exceptional gas dissipation as well as a cooler performance. These CNC milled rotors are drilled specifically to suit your make and model after careful analysis. These are direct OEM replacements with no further modifications required.
Best bang for your buck! I've had Power Stop cross-drilled and slotted rotors on my 2001 Oldsmobile [car] for several years now. Installation is pretty quick and painless and the improvement in performance over stock rotors is quite evident.

Read More Power Stop Cross Drilled and Slotted Rotors Reviews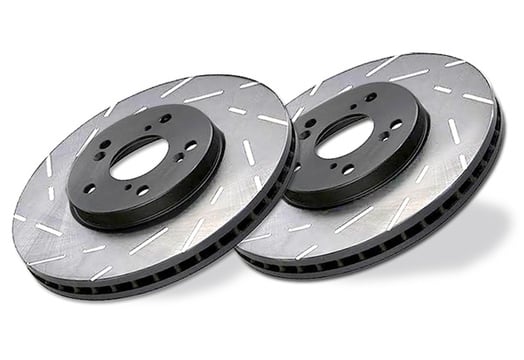 Ultimax Slotted Rotors from EBC are designed to be both quiet and cool. The progressive slotting seen on these will promote even pad wear. This way, you get longer life not only on your rotors, but on your brake pads as well. Best yet, you don't need to live with squeaking and squealing when you tear it up on the roads.
Took me about 3 hours to install these with hand tools in the driveway, not bad at all. These rotors are amazing quality. Very smooth and silent stopping.

Read More EBC Ultimax Slotted Rotors Reviews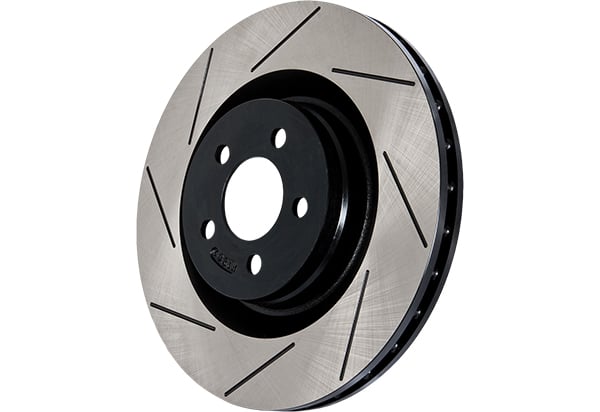 Made from military-grade cadmium, StopTech boasts that their Slotted Rotors last up to 60% longer than their zinc-coated competitors. The exclusive "Vac-U-Slot" construction sends gas, dust, and water packing and leaves you with nothing but unparalleled stopping power.
The rotors where very easy to install and the performance was very gratifying. Definitely improved the stopping power of my 2005 [Ford pickup truck] and dissipates the heat very well. Rotors do not overheat like the factory rotors on these trucks.

Read More StopTech Slotted Brake Rotors Reviews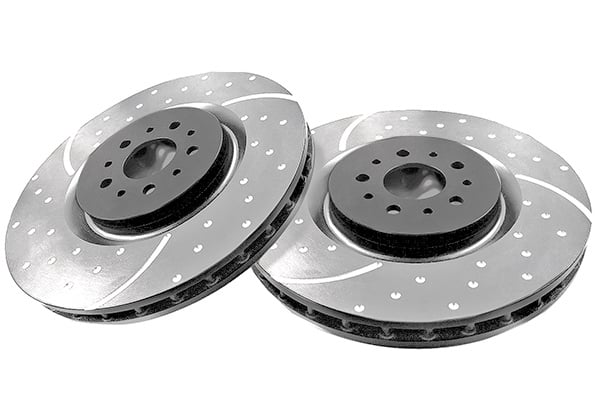 It only makes sense that a sports car should have sport rotors. EBC understands this - and so do the drivers that rock EBC Sport Rotors. Extra wide mouths will suck cold air into your brakes while expelling gasses. The results keep brake fade to an absolute minimum and an anodized zinc coating will keep corrosion and oxidation at bay. It's no surprise that EBC Rotors top our list.
EBC is a very quality product. I do a lot of canyon driving and stock brakes always warp due to excessive heat. Not EBC's!!! I highly recommend them.

Read More EBC Sport Rotors Reviews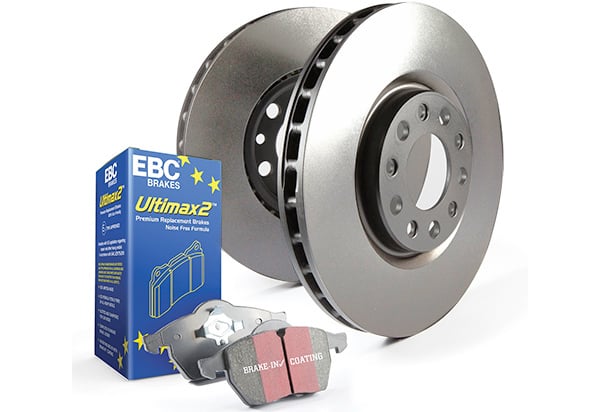 Offering not only the brake rotors but also the requisite brake pads, the EBC OEM Rotor Brake Kit is designed to be a full and complete factory replacement of your vehicle's braking system. EBC rotors are included as well as your choice of Green Stuff, Yellow Stuff, Orange Stuff, or Ultimax Brake Pads. This entire set comes backed by a 1-Year Warranty.
I've made these my go-to for brakes. Good quality, good price.

Read More EBC OEM Rotor Brake Kit Reviews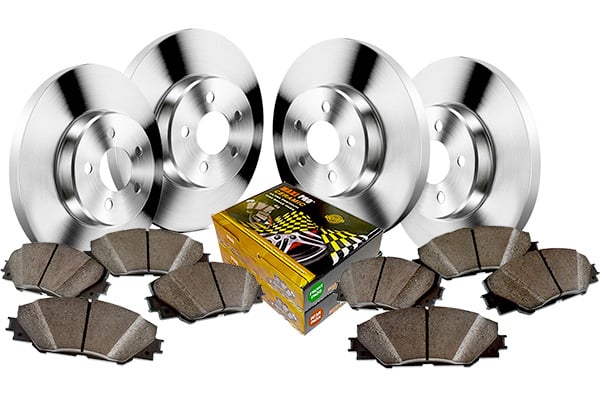 Also offering a full set of rotors plus the accompanying brake pads, the Maxim OE Spec Ceramic Brake Kit gives you everything you need for a precision balanced, vibration-free ride feel. Maxi-Quiet Ceramic Disc Brake Pads are included as well as high quality rotors and this entire set comes backed by a 3-Year / 36.000 Mile Warranty.
I was glad that this complete set takes all the guesswork out of upgrading my braking system!

Read More Maxim OE Spec Ceramic Brake Kit Reviews
What's the Best Fit for Your Vehicle? Enter Your Info Below to Find Out!
Brake Rotors Buying Guide: Slotted, Drilled, or Cross-Drilled & Slotted
Brake Rotors are a key component of your brake system, providing a surface upon which your Brake Pads create the friction that slows your wheels and lets you stop safely. Though essential to safe vehicle operation, many factory rotors don't offer much in the way of race-quality performance. Sure, they're perfectly functional, but they aren't particularly innovative and they're not designed to last long, especially if you take your vehicle to the track. Aftermarket upgrades offer a variety of solutions to combat the most common causes of rotor problems, such as accumulated dust, high temperatures, and inclement weather.
The most popular designs in aftermarket rotors are Drilled and Slotted. Let's take a look at these two design types and figure out what are the optimal Brake Rotors for your car.
Drilled Brake Rotors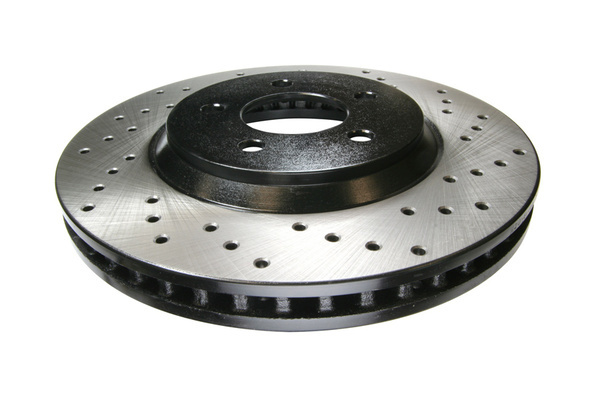 As you might imagine by the name, Drilled Brake Rotors have been drilled to create a series of holes on their surface. This innovation has allowed for manufacturers to go well above the standard performance customers expect from factory brake rotors.
These rotors allow for the venting of brake dust and/or gas off the surface of your rotors, leading to better contact with the pads, while also absorbing precipitation like rain or melted snow and expelling it through the bottom of the rotor. Both moves allow for sharper pad contact. For daily drivers, these are a fantastic option. They look cool, bite hard, and give you a leg up over your factory set-up.
Slotted Brake Rotors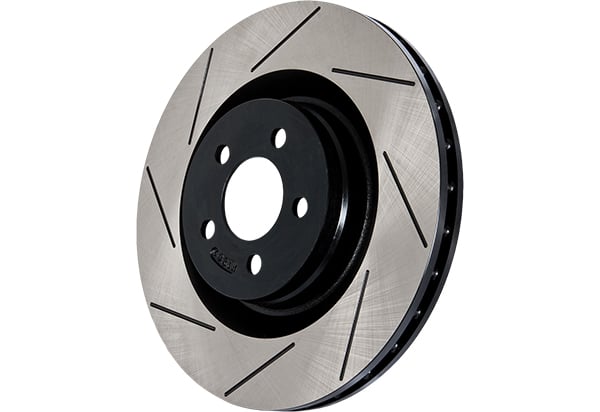 A series of slots and/or ridges are molded into or cut out of the surface of Slotted Rotors. As a result, nothing stays on the surface for very long. Be it brake dust or gases or rain water, the slots work quickly at expelling the contaminant.
Where these rotors shine comes with heavy-duty towing and high-performance racing applications. Due to their thicker, non-porous surfaces, there is less risk of cracking or rotor surface damage. For a driver that really puts his or her ride through the ringer and needs high-temperature stopping power, they can't be beat. Perfectly suitable for street use, these are still maybe an option better suited for when you're ready to take things up a level.
Cross-Drilled & Slotted Rotors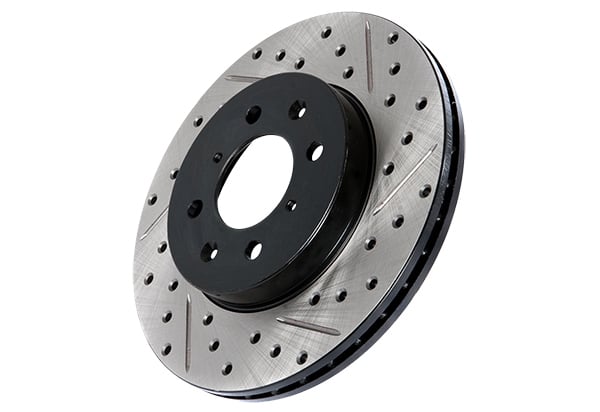 Or you can have the greatest of both worlds! Sort of.
Cross-Drilled & Slotted Rotors offer the functionality of both kinds of aftermarket brake rotors in one package. There is a catch, though: because they offer a combination as opposed to one or the other, neither function works as well together as it does separately.
That said, if convenience and performance are the names of the game, you'll find both here. Many complete brake kits also come with these rotors, figuring that most customers simply want a major improvement over and above OEM applications. Designed to please all comers, these just might be the perfect rotors for your vehicle.