When you put a lot of work into your ride, the get-up-and-go is usually on the forefront of your mind. But your stopping power is really just as important. If you're sitting behind the wheel of a performance machine, performance rotors are a must-have item. With so many on the market, it can be dizzying to pick the right ones for your ride. Never fear, Auto Accessories Garage is here to help.
We took a look at our own site data to isolate our top selling brake rotors, and then we compared that data to the top rated rotors per our years and years of customer reviews and product expertise. The results? A comprehensive list of the Top 10 Best Brake Rotors of 2019. Take a look!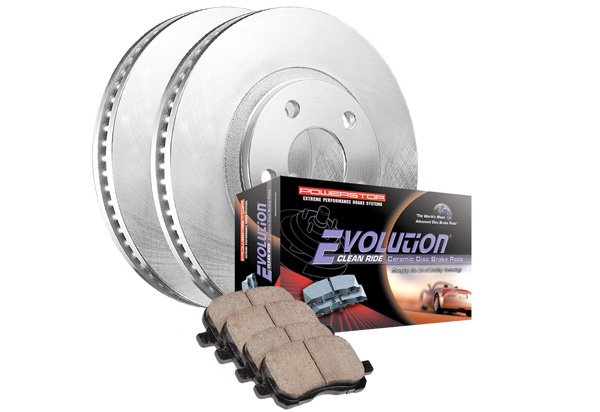 A trusted name, and a complete OE swap-out - what more could you ask for? A set of Z16 Brake Pads? Well, Power Stop throws those in as well. Pre-installed rubber shims make braking quieter, and these puppies simply bolt into place. Powder coated backing plates ensure your rotors and pads will last for the long haul.
I bought these Power Stop brakes last year for our Venza, and was very pleased with the product. They have minimal dust, no squeaking, and non-warping rotors. So, when my Matrix brakes were wearing out, I did not hesitate and ordered a set. I received them in two days and installed in under one hour!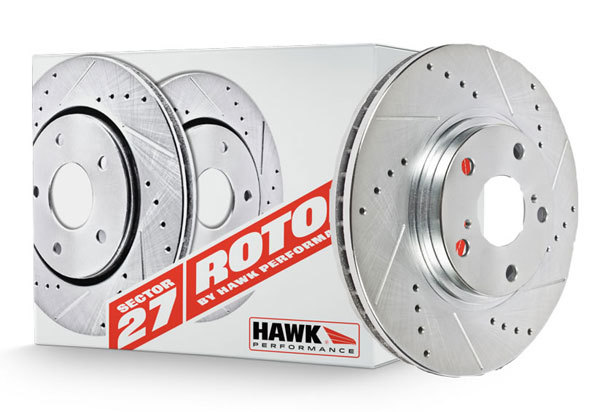 Sector 27 Rotors from Hawk not only perform well, but they'll bring a hot new race inspired look to your ride. Providing a more consistent brake feel, these drilled and slotted rotors are designed for durability, and will even expand the life of your brake pads. In fact, Hawk backs these with a Lifetime Warranty.
Nice. I've used these before and was really satisfied. Easy to put on and clean. Car actually stops faster than OE brakes and rotors that came with the car.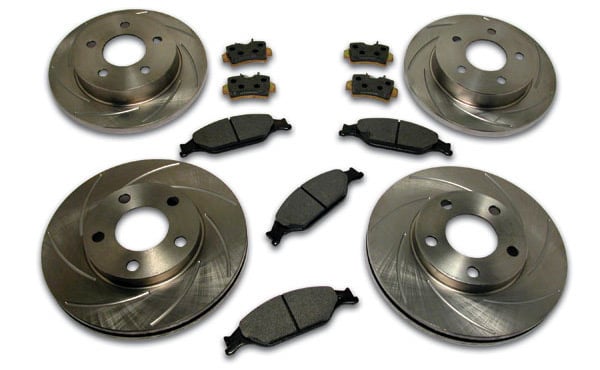 The Short Stop Kit from SSBC allows you to amp up your braking power without breaking the bank. The turbo slotted rotors are designed to pull cool air across the face of your rotors - cooling them down while expelling gas at the same time. These direct OE replacements are 100% USA made.
Product was as advertised. Looks and performs GREAT!! For what I got I couldn't ask for more. Noticed the results right away and they only got better as they broke in.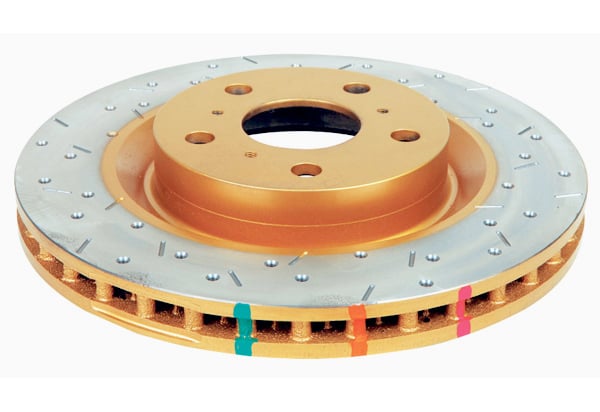 DBA's mission with their 4000XS Series Rotors was to make a product specifically suited for performance street driving. This led them to develop their "Kangaroo Paw" system which integrates lighting fast cooling with structural integrity. These rotors are sold individually, allowing you to replace your front or back set at your leisure.
DBA is the best rotor for crazy driving. I use them together with EBC yellowstuff pads. Other brands might get damaged because the pads are so strong. DBA work good with EBC. Cold or hot, brake performance is the best!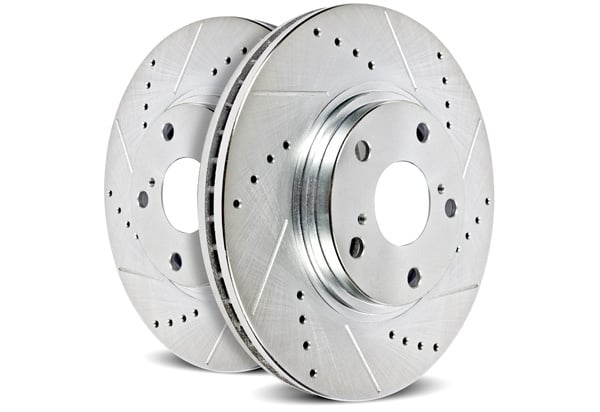 With a combination of both holes and slots, Power Stop Cross Drilled and Slotted Rotors bring exceptional gas dissipation as well as a cooler performance. These CNC milled rotors are drilled specifically to suit your make and model after careful analysis. These are direct OEM replacements with no further modifications required.
Best bang for your buck! I've had Power Stop cross-drilled and slotted rotors on my 2001 Oldsmobile Alero for several years now. Installation is pretty quick and painless and the improvement in performance over stock rotors is quite evident.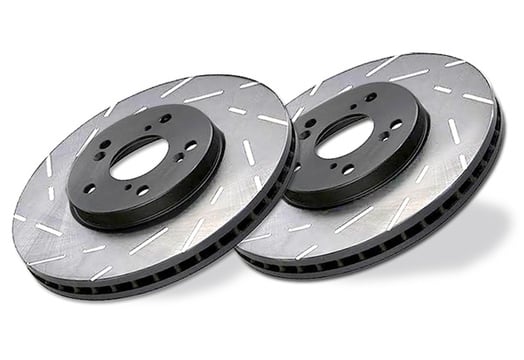 Ultimax Slotted Rotors from EBC are designed to be both quiet and cool. The progressive slotting seen on these will promote even pad wear. This way, you get longer life not only on your rotors, but on your brake pads as well. Best yet, you don't need to live with squeaking and squealing when you tear it up on the roads.
My order arrived in 4 days. The rotors installed easily. I haven't driven many miles yet but the truck brakes smoothly (no more pulsing from warped rotors) with no squeaks.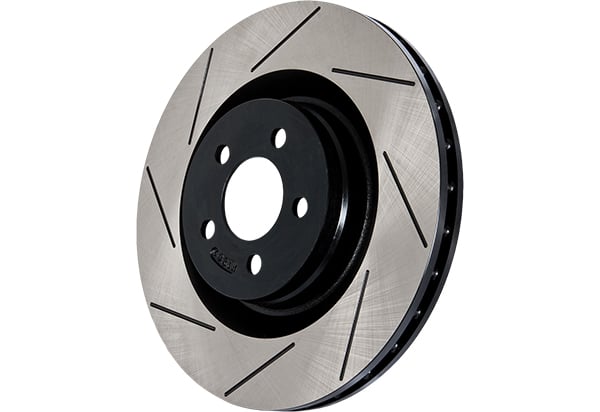 Made from military-grade cadmium, StopTech boasts that their Slotted Rotors last up to 60% longer than their zinc-coated competitors. The exclusive "Vac-U-Slot" construction sends gas, dust, and water packing and leaves you with nothing but unparalleled stopping power.
The rotors where very easy to install and the performance was very gratifying. Definitely improved the stopping power of my 2005 F250 and dissipates the heat very well. Rotors do not overheat like the factory rotors on these trucks.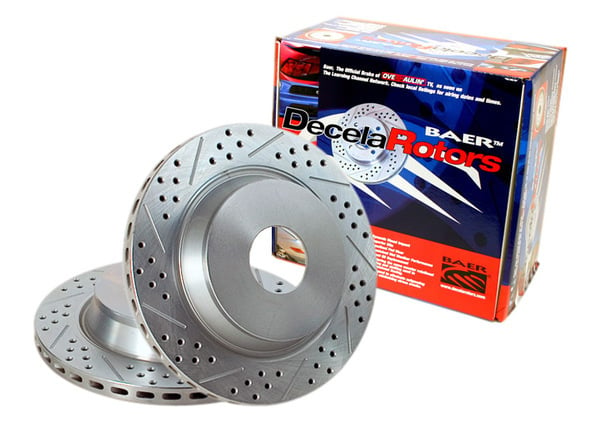 In your choice of slotted or vented, Baer Decela Brake Rotors are forged from a proprietary iron blend - specifically suited for braking applications. Designed to be a direct OE swap out, you won't need any additional equipment to get these bad boys to work. Plus they're made in the USA.
I love these Baer Decela rotors for my 2004 Ford Mustang Cobra. They look very nice and have much better stopping power over stock rotors. Performance is definitely improved especially in wet driving conditions.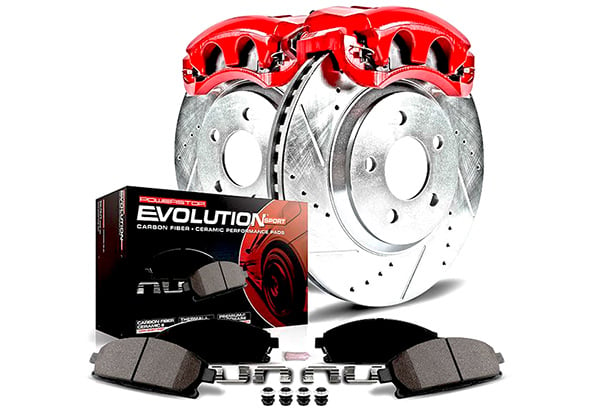 Coming in second is the highly-rated Power Stop Brake Kit. This complete kit comes custom fitted to your vehicle, and in stock sizes so you know the fit and function will be flawless. A thermal scorching process removes all the gasses and impurities, leaving you with a set of rotors that boast a higher durability, less noise, and better performance than any stock rotors.
I had previously installed these brakes on the front of my Ford Flex and was satisfied with their fit and performance, this time I was replacing the rear units. Great product, fit exactly. Everything that was needed was included. I installed these breaks and car stops smoothly without any noise. Thank you Powerstop! I will be upgrading my brothers Audi breaks next.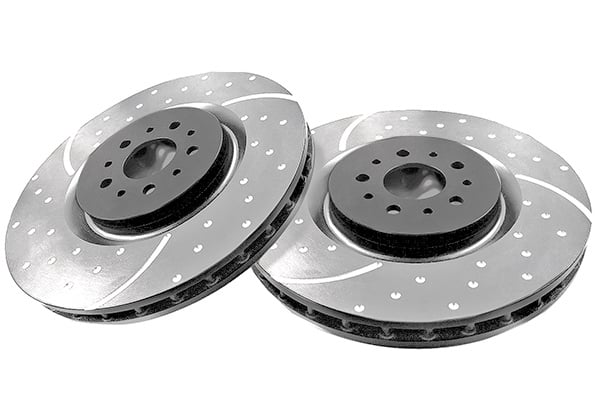 It only makes sense that a sports car should have sport rotors. EBC understands this - and so do the drivers that rock EBC Sport Rotors. Extra wide mouths will suck cold air into your brakes while expelling gasses. The results keep brake fade to an absolute minimum and an anodized zinc coating will keep corrosion and oxidation at bay. It's no surprise that EBC Rotors top our list.
EBC is a very quality product. I do a lot of canyon driving and stock brakes always warp due to excessive heat. Not EBC's!!! I highly recommend them.