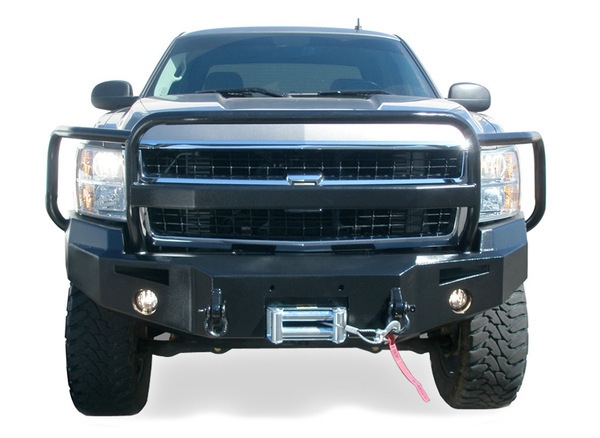 If you use your truck for more than just your everyday commute, a heavy-duty truck bumper is essential. Built from burly steel, these bumpers stand up to the toughest conditions. From knocking down obstacles and pushing through brush to withstanding impacts from animals and stray shopping carts, an off-road bumper will make your truck ready for anything. Plus, they're not too hard to install. Check out these general heavy-duty bumper installation instructions and see for yourself.
Off-Road Bumper Installation Instructions
Here's what you typically need to install your heavy-duty bumper:
Ratcheting Socket Wrench
Sawzall or similar cutting device (if necessary)
Jack or vehicle lift (optional)
First, you need to remove your stock bumper: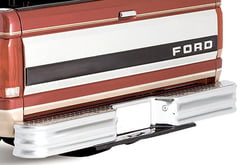 Bumpers are typically mounted with four bolts in the corners. You may need to soak these bolts with a penetrating oil to break down and loosen rust.
Loosen the bolts using your socket wrench until they can be hand-loosened.
Kneel in front of the bumper, supporting it with one arm. With your free arm, fully remove the bolts and take the bumper off.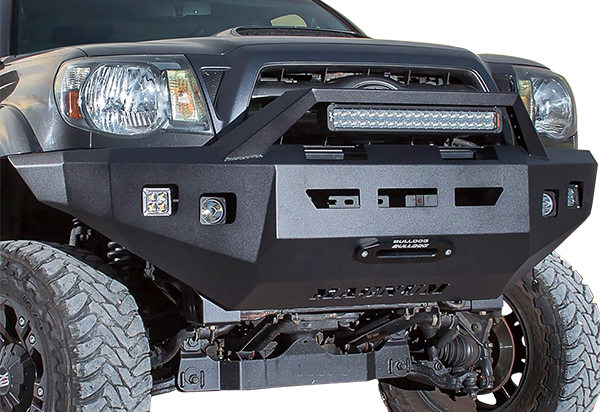 Now, on to installing the new bumper:
Install the mounting hardware for your your heavy-duty bumper onto the bumper itself.
Line up and mount the hardware to your truck's mounting holes and hand-tighten each bolt as much as possible.
You may need to do a small amount of cutting or modifying to make room for the new bumper.
Make sure the bumper is level and that nothing is between the truck and the bumper, and tighten all the bolts with your socket wrench.
Conclusion
That's about all it takes to install your new Heavy-Duty Bumper. Of course, these are just general instructions, so be sure to read all the documentation that comes with your particular bumper to make sure you've got everything covered. For more information, check out our Truck Bumper Reviews pages to determine the best bumpers for you, or feel free to give our customer service crew a call at 800-663-1570.
This page was written by Packy AutoAccessoriesGarage