Dodge Dakota Bumpers
Your truck deserves both to be protected and to look its best. Bolting on a new Dodge Dakota off road bumper boosts your truck's looks while adding convenience. Every product is assembled from tough metals for countless years of great service. Not to mention the fact that these are custom-designed to fit exactly, without problems. You'll love the way one makes your truck look, and you can take that to the bank!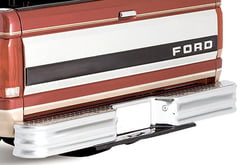 From $335.49
Free Shipping
Quick View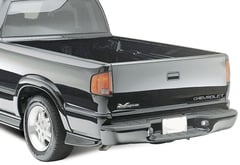 From $345.99
Free Shipping
Quick View
Can't make up your mind? Let us help you out! We put our years of industry experience, customer reviews, and expert opinions to use and ranked our Most Popular Bumpers.
We offer Dodge Dakota Bumpers for the following years & trims:
Dakota SLT Bumpers
Dakota Sport Bumpers
Dakota Quad Cab Bumpers
Dakota Club Cab Bumpers
Dakota Regular Cab Bumpers
Dakota SLT Plus Bumpers
Dakota SXT Bumpers
Dakota Sport Plus Bumpers
Dakota GPR Bumpers
Dakota RT Bumpers
2008 Dodge Dakota Bumpers
2007 Dodge Dakota Bumpers
2006 Dodge Dakota Bumpers
2005 Dodge Dakota Bumpers
2004 Dodge Dakota Bumpers
2003 Dodge Dakota Bumpers
2002 Dodge Dakota Bumpers
2001 Dodge Dakota Bumpers
2000 Dodge Dakota Bumpers
1999 Dodge Dakota Bumpers
1998 Dodge Dakota Bumpers
1997 Dodge Dakota Bumpers
1996 Dodge Dakota Bumpers
1995 Dodge Dakota Bumpers
1994 Dodge Dakota Bumpers
Popular Dodge Dakota Bumpers