Dodge Pickup Bumpers
Bolt on a new Dodge Pickup heavy-duty bumper and give your ride extra convenience and looks. Our Dodge Pickup off road bumpers are crafted using the most durable materials for countless years of reliability. Additionally, each Dodge Pickup front bumper bolts on without hassle and fits perfectly with their custom-designed designs. It is dead simple to shop for Dodge Pickup bumper at the lowest prices at AAG.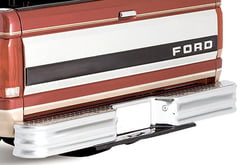 From $335.49
Free Shipping
Quick View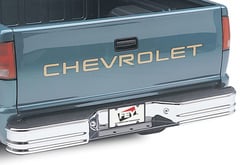 From $382.48
Free Shipping
Quick View
Can't make up your mind? Let us help you out! We put our years of industry experience, customer reviews, and expert opinions to use and ranked our Most Popular Bumpers.
We offer Dodge Pickup Bumpers for the following years & trims:
1993 Dodge Pickup Bumpers
1992 Dodge Pickup Bumpers
1991 Dodge Pickup Bumpers
1990 Dodge Pickup Bumpers
1989 Dodge Pickup Bumpers
1988 Dodge Pickup Bumpers
1987 Dodge Pickup Bumpers
1986 Dodge Pickup Bumpers
1985 Dodge Pickup Bumpers
1984 Dodge Pickup Bumpers
1983 Dodge Pickup Bumpers
1982 Dodge Pickup Bumpers
1981 Dodge Pickup Bumpers
1980 Dodge Pickup Bumpers
1979 Dodge Pickup Bumpers
Popular Dodge Pickup Bumpers