Nissan Pickup Bumpers
Revitalize your Nissan Pickup's exterior or get updated style with a new front bumper. Nissan Pickup truck bumpers feature super-durable construction to give you many years of reliability. Pickup heavy-duty bumpers are also custom-built to fit flawlessly and install without modifications. Nissan Pickup bumper include the lowest prices and absolutely free shipping at Auto Accessories Garage.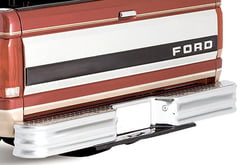 From $335.49
Free Shipping
Quick View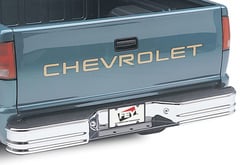 From $382.48
Free Shipping
Quick View
Can't make up your mind? Let us help you out! We put our years of industry experience, customer reviews, and expert opinions to use and ranked our Most Popular Bumpers.
We offer Nissan Pickup Bumpers for the following years & trims:
1999 Nissan Pickup Bumpers
1998 Nissan Pickup Bumpers
1997 Nissan Pickup Bumpers
1996 Nissan Pickup Bumpers
1995 Nissan Pickup Bumpers
1994 Nissan Pickup Bumpers
1993 Nissan Pickup Bumpers
1992 Nissan Pickup Bumpers
1991 Nissan Pickup Bumpers
1990 Nissan Pickup Bumpers
1989 Nissan Pickup Bumpers
1988 Nissan Pickup Bumpers
1987 Nissan Pickup Bumpers
1986 Nissan Pickup Bumpers