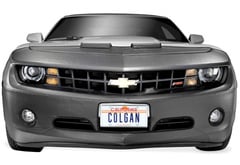 A Car Bra blends many different elements of style and protection into one handy accessory. Almost univerally manufactured from vinyl in the name of pliability and durability, some models also feature a knit or mesh under-layer to protect your vehicle's paint job upon application. There are three particular facets of a well-made Car Bra you should keep an eye out for: appearance, protection, and style. Below, you'll find a variety of Car Bra customer reviews that speak to these issues.
Appearance/Style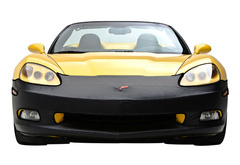 The first thing you'll notice about your Car Bra is how it changes the entire dynamic of your front end's style. Some would call it sleek, others sexy: however you choose to phrase it, a Car Bra stretched across your vehicle's hood gives it a look that makes passersby take notice. Most Car Bras are black, but some options do exist, depending on the particular kind of eye-catching look you would like.
Your product looks awesome on my smart car. Unbelievable how much it adds to the appearance. The added plus is no more rock chips or bug guts!
David M. from Brooklyn, NY - Smart Fortwo

A+. Looks great on my Accord. Quality surpasses my expectations.
Rick S. from Dayton, OH - Honda Accord

Protection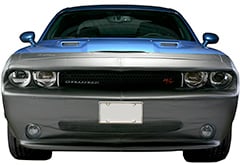 Car Bras don't just look good, they also work hard protecting your paint job and windshield. So many rocks, so much dirt and debris, and all those bugs assault your vehicle's finish everytime you drive. It's only natural to bring in outside help to make sure your car or truck maintains it's handsome showroom looks for as long as possible. Car Bras deflect these degrading agents to preserve a healthy front end look.
Fits my 2007 E92 Coupe perfectly and is well made. A must for those of us who hate rock chips. The front of my hood is a magnet for these.
Curtis W. from Stamford, CT - BMW 328i

It's not the highest quality material, but for the price it can't be beat. It does a very good job of protecting from scuffs and general abuse you get from parking lots and such.
Kris B. from Duluth, MN - Toyota Avalon

Fit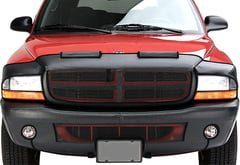 A Car Bra wouldn't be doing it's job very well if it didn't fit right. These products are custom-made for your vehicle, so the fit should above all else be tight. The vinyl material expands as you install, and this process is made easier in a warm climate. That said, these products are made to fit exactly, and so it's on the manufacturer to provide its customers with a perfect application.
The fit was near perfect, little snug on the hood part but other than that perfect.
Larry R. from Gurnee, IL - Ford Mustang

The bumper portion of the bra installed seamlessly. However, the upper portion was a nightmare. It didn't fit well and the clips broke when the straps were tightened. I had to fabricate my own strap-holders. The bra works well, and does what it's supposed to. But, I was very unhappy with the cheap strap clips and the fact that the upper portion didn't fit like it was intended to.
Christine from Lexington, KY - Kia Soul

This page was written by Packy AutoAccessoriesGarage