Jeep Compass Car Bras
Find all the industry-leading brands of Jeep Compass Car Bras here. Jeep Compass car front bras protect your SUV against all sorts of exterior damage. Jeep Compass car bras are crafted to hold up for the long haul. Plus, they are offered in a variety of patterns. At AAG we give you the lowest-priced SUV car bras, and that includes free shipping! Search below to find your favorite Compass car bra options.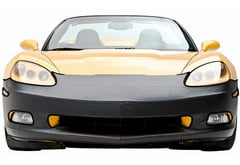 From $149.99
Free Shipping
Quick View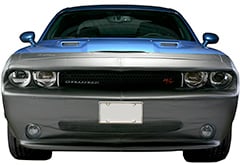 From $125.99
Free Shipping
Quick View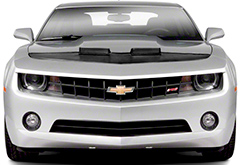 From $56.99
Free Shipping
Quick View
About Jeep Compass Car Bras
When you purchase car bras at AutoAccessoriesGarage.com you are ensured to have the best shopping experience. Custom-fit car bras for your Jeep Compass are dead simple to find with our easy-to-use make/model selector. Just add your year, and we've got you covered. Our SUV car bras include totally free shipping, and they come backed with knowledgeable customer support and a 1-Year Price Match Guarantee, too. Finally, our genuine customer reviews let you in on all the details that make our car bras great. Count on Auto Accessories Garage when searching for driver-approved Jeep Compass car bras at the best prices around.
More Popular Compass Accessories: Jeep Compass Sun Shades, Jeep Compass SUV Tents, Jeep Compass Dash Kits, Jeep Compass Cooling Performance & Jeep Compass Transmission & Oil Coolers.
We offer Jeep Compass Car Bras for the following years:
2021 Jeep Compass Car Bras
2020 Jeep Compass Car Bras
2019 Jeep Compass Car Bras
2018 Jeep Compass Car Bras
2017 Jeep Compass Car Bras
2016 Jeep Compass Car Bras
2015 Jeep Compass Car Bras
2014 Jeep Compass Car Bras
2013 Jeep Compass Car Bras
2012 Jeep Compass Car Bras
2011 Jeep Compass Car Bras
2010 Jeep Compass Car Bras
2009 Jeep Compass Car Bras
2008 Jeep Compass Car Bras
2007 Jeep Compass Car Bras