Covercraft Weathershield HP Convertible Interior Cover IC3008PY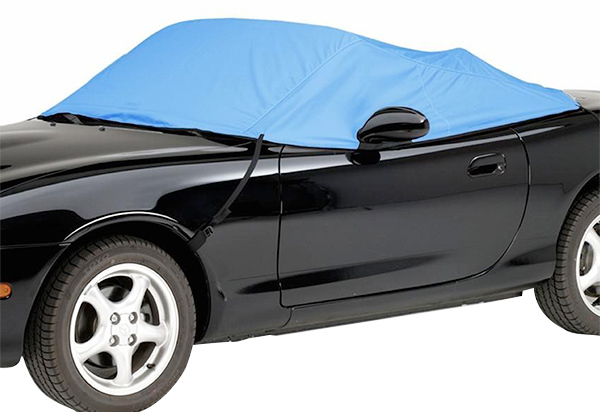 Our Price: $

132.50

Shipping:

FREE SHIPPING

Part Number: IC3008PY
UPC: 883890412845
$132.50
Free Shipping
Select your vehicle details above to ensure item compatibility.
Ships between 02/01/18 - 02/06/18
The innovative Covercraft Weathershield HP Convertible Interior Cover uses industry-leading technology and craftsmanship to protect your vehicle
Custom-fit specifically to your particular convertible
A perfect fabric for indoor and outdoor use
Breathable fabric, UV resistant
Protection against dust, tree drippings, and bird droppings
Soft under layer won't scratch your paint job
Easy to handle: stays in place when in use and easily folds up when not
Fade-resistant, easy to clean
Available in 8 colors: Black, Bright Blue, Light Blue, Gray, Yellow, Red, Green, and Taupe
Easy to use
Trunk-based theft-deterrent system provides security for your cover and your interior simultaneously
4-Year Warranty
There's no need for false modesty when discussing the Covercraft Weathershield HP Convertible Interior Cover. The "Weathershield" material was designed to offer the best protection for both indoor and outdoor use. 51 patents later, the folks at Covercraft can boast that they have done exactly that.
The Covercraft Weathershield HP Convertible Cover resists UV rays while providing durable shelter against tree drippings and bird droppings. When stored indoors, this convertible top cover will protect against dust, pollutants, and airborne moisture. The breathable fabric used in these covers prevents the formation of mildew, rot, and mold, while allowing any heat or moisture trapped beneath the cover to dissipate through microscopic holes. The state-of-the-art fabric coloring won't fade and is environmentally friendly, while the cover itself is very easy to handle and clean. Available in 8 colors, it's no sweat to find a cover that perfectly fits both your needs and your personal style.
Provide best-in-class protection for your convertible's interior, whether stored indoors or out, when you use the Covercraft Weathershield HP Convertible Interior Cover. Backed bya 4-Year Warranty.
Note: Since this custom-made cover is crafted from a made-to-order fabric, this product cannot be returned.
Covercraft IC3008PY fits:
1984-1987 Chevrolet Cavalier
1986-1989 Pontiac Sunbird
More Like This