GMC Sierra Intercoolers
If you're looking to get more performance out of your engine, improving your air supply just might be the answer. Our Sierra Intercoolers make the air that comes into your engine cooler, packing extra power-inducing oxygen molecules into every stroke. The results: more HP, more torque, and even more miles per gallon. Drop one of these in under the hood and watch your performance and power skyrocket.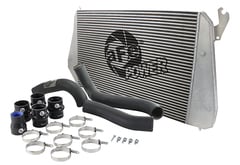 From $190.00
Free Shipping
Quick View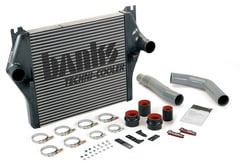 From $998.80
Free Shipping
Quick View
About GMC Sierra Intercoolers
Fuel and oxygen are the two most important elements in combustion, and unfortunately your stock intercooler might not be providing enough of the latter. Bold on one of our Sierra Intercoolers, however, and your engine will be experiencing power gains you might not even think possible. With cooler, denser air speeding into your engine you'll be able to tow more, haul more, and get where you need to go faster. And best yet, at AAG your Sierra Diesel Intercooler ships to your door absolutely free.
More Popular Sierra Pickup Accessories: GMC Sierra Truck Racks & Ladder Racks, GMC Sierra Truck Tents, GMC Sierra Bumpers, GMC Sierra Dash Kits & GMC Sierra Window Graphics.
We offer GMC Sierra Intercoolers for the following years:
2016 GMC Sierra Pickup Intercoolers
2015 GMC Sierra Pickup Intercoolers
2014 GMC Sierra Pickup Intercoolers
2013 GMC Sierra Pickup Intercoolers
2012 GMC Sierra Pickup Intercoolers
2011 GMC Sierra Pickup Intercoolers
2010 GMC Sierra Pickup Intercoolers
2009 GMC Sierra Pickup Intercoolers
2008 GMC Sierra Pickup Intercoolers
2007 GMC Sierra Pickup Intercoolers
2006 GMC Sierra Pickup Intercoolers
2005 GMC Sierra Pickup Intercoolers
2004 GMC Sierra Pickup Intercoolers
2003 GMC Sierra Pickup Intercoolers
2002 GMC Sierra Pickup Intercoolers
2001 GMC Sierra Pickup Intercoolers