Customizing your interior and giving it a whole new look is a simple task when you install some dash trim. The high style of a wood grain dash kit or carbon fiber dashboard kit may be fancy and long-lasting, but the installation process is actually quite simple. Just follow the instructions below and you'll be on your way.
Choose The Best Dash Kit For You
Every vehicle could use a little interior overhaul, whether you go with a Ford F150 Dash Kit or a Chevy Cavalier Dashboard Kit. Plus, every kit we sell is fully custom-designed so it'll fit perfectly and install quickly. But what style and brand should you pick? Our Sherwood Innovations custom dash kits come in a plethora of materials, from Rosewood to Silver Carbon Fiber. Check out the original Sherwood Innovations Dashboard Kit for several different finishes, or get the Sherwood Factory Match Dash Kit for a refreshed stock look. Be sure to read our customer-written dash kit reviews to find out what people are saying about them.
Once you've got your dash kit style and finish picked out (and delivered, of course), the next step is to put it on!
Installing Your Dash Kit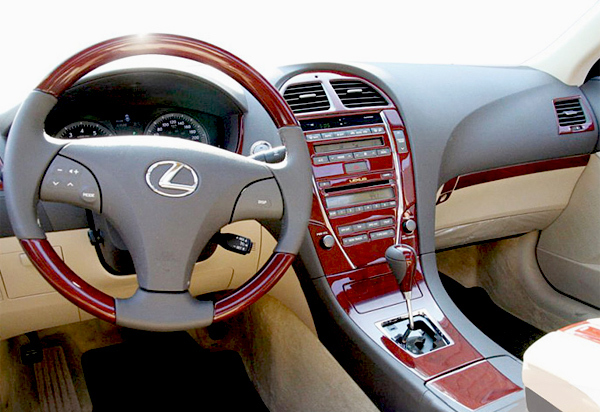 Installing a Dashboard Kit in your vehicle is a pretty straightforward process, but there are a couple of important steps you should follow to make sure you're getting the most secure, long-lasting fit.
Use alcohol wipes to thoroughly clean your interior surfaces.
Before installing, put the trim pieces in place to make sure they fit and align properly.
If included, put adhesion promoter on surfaces that the kit will be covering.
Remove the adhesive backing and lay the trim pieces into place. Use firm, even pressure to make sure the adhesive sticks fully.
Once every piece is installed, wipe down the dash kit with a clean, soft cloth.
Impress your passengers!
As long as you perform these steps carefully and don't rush through the process, you'll have a hot new interior that will last for years to come. If you have any more questions about installing a dash kit, feel free to give our customer service people a ring at 800-663-1570.