Chevy Silverado Dash Kits
Lay on a Chevy Silverado dash trim kit and upgrade your dashboard's style. You'll choose from Silverado dashboard trim kits in many styles, like wood dashboard trim kits and carbon fiber dashboard kits. Custom Chevy Silverado dash kits also take just minutes to mount and fit flawlessly. Chevy Silverado dashboard trim kits from AutoAccessoriesGarage.com include totally free shipping, on every order.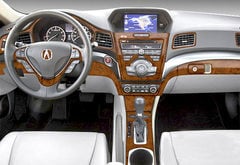 From $39.84
Free Shipping
Quick View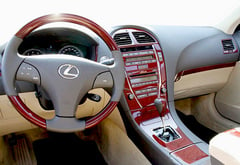 From $35.10
Free Shipping
Quick View
Silverado Pickup Dash Kit Reviews
Paul C
from Auburn, MI said:
Overall I was pleased with my Dash Kit, all the pieces fit very good. The color was quite a bit lighter than shown on the web site. Only problem I had were the pieces that install on the steering wheel. I installed these last and I had about ran out of the adhesive promoter. More should be supplied with kit.
We offer Chevrolet Silverado Dash Kits for the following years & trims:
Silverado 1500 HD Dash Kits
Silverado 2500 HD Dash Kits
Silverado 3500 HD Dash Kits
Silverado Crew Cab Dash Kits
Silverado Hybrid Dash Kits
Silverado LS Dash Kits
Silverado LT Dash Kits
Silverado LTZ Dash Kits
Silverado Work Truck Dash Kits
Silverado XFE Dash Kits
Silverado Extended Cab Dash Kits
Silverado Regular Cab Dash Kits
Silverado Long Bed Dash Kits
Silverado Short Bed Dash Kits
Silverado SS Dash Kits
Silverado 1500 Dash Kits
Silverado 2500 Dash Kits
Silverado 3500 Dash Kits
2012 Chevy Silverado Dash Kits
2011 Chevy Silverado Dash Kits
2010 Chevy Silverado Dash Kits
2009 Chevy Silverado Dash Kits
2008 Chevy Silverado Dash Kits
2007 Chevy Silverado Dash Kits
2006 Chevy Silverado Dash Kits
2005 Chevy Silverado Dash Kits
2004 Chevy Silverado Dash Kits
2003 Chevy Silverado Dash Kits
2002 Chevy Silverado Dash Kits
2001 Chevy Silverado Dash Kits
2000 Chevy Silverado Dash Kits
1999 Chevy Silverado Dash Kits