Volvo XC60 Side Window Visors, Vent Visors & Rain Guards
Drive your Volvo XC60 in comfort and stylish looks with Window Deflectors. Volvo XC60 Rain Guards keep your vehicle quiet and more enjoyable, whether you want to hit the road with your windows opened up or eliminate bug guts on your paint job. Your Volvo XC60 will be stylin' instantly thanks to a variety of excellent finishes and custom shapes. Shop AAG for the best Volvo XC60 Rain Guards at a great price, no matter your budget.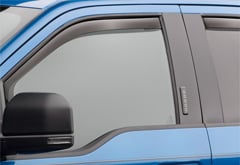 From $60.00
Free Shipping
Quick View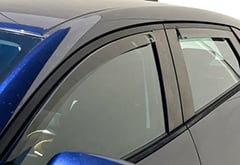 From $69.99
Free Shipping
Quick View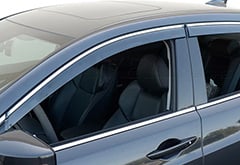 From $62.99
Free Shipping
Quick View
About Volvo XC60 Window Deflectors
Volvo XC60 Vent Visors with great savings, with knowledgeable customer support - it's gotta be Auto Accessories Garage. On our site you can purchase only the most trusty Volvo XC60 Window Visor manufacturers. Best of all, XC60 Window Deflectors include one hundred percent free shipping, so you can stuff away money If you need an unbeatable deal on Volvo XC60 Vent Visors, AAG is the most trustworthy retailer.
More Popular XC60 Accessories: Volvo XC60 Floor Mats and Floor Liners, Volvo XC60 Exhaust, Volvo XC60 Running Boards, Side Steps and Nerf Bars, Volvo XC60 Trailer Hitches & Towing & Volvo XC60 Roof Racks, Cargo Carriers, Cross Bars & Roof Rails.
We offer Volvo XC60 Window Deflectors for the following years:
2023 Volvo XC60 Window Deflectors
2022 Volvo XC60 Window Deflectors
2021 Volvo XC60 Window Deflectors
2020 Volvo XC60 Window Deflectors
2019 Volvo XC60 Window Deflectors
2018 Volvo XC60 Window Deflectors
2017 Volvo XC60 Window Deflectors
2016 Volvo XC60 Window Deflectors
2015 Volvo XC60 Window Deflectors
2014 Volvo XC60 Window Deflectors
2013 Volvo XC60 Window Deflectors
2012 Volvo XC60 Window Deflectors
2011 Volvo XC60 Window Deflectors
2010 Volvo XC60 Window Deflectors