Dodge Van Bug Deflectors, Wind Deflectors & Shields
Dodge Van deflectors are the simple-to-install way to extend the good looks and convenience of your ride. Dodge deflectors keep your ride enjoyable and clean, whether you want to hit the road with your windows and sunroof opened up or minimize bug slime on your windshield and hood. In no time at all your Van will be comfortable and excellent. Moreover, at AAG you're sure to browse tried and true van window and hood deflector names.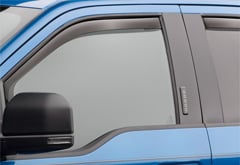 From $60.00
Free Shipping
Quick View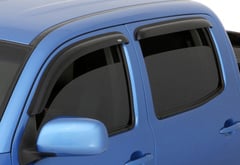 From $61.93
Free Shipping
Quick View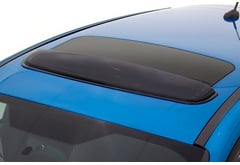 From $57.21
Free Shipping
Quick View
Can't make up your mind? Let us help you out! We put our years of industry experience, customer reviews, and expert opinions to use and ranked our Most Popular Deflectors.
Van Deflector Reviews
Paul L
from Middleborough, MA said:
Great product looks great on the mv. Great quick service.
We offer Dodge Van Deflectors for the following years & trims:
2003 Dodge Van Deflectors
2002 Dodge Van Deflectors
2001 Dodge Van Deflectors
2000 Dodge Van Deflectors
1999 Dodge Van Deflectors
1998 Dodge Van Deflectors
1997 Dodge Van Deflectors
1996 Dodge Van Deflectors
1995 Dodge Van Deflectors
1994 Dodge Van Deflectors
1993 Dodge Van Deflectors
1992 Dodge Van Deflectors
1991 Dodge Van Deflectors
1990 Dodge Van Deflectors
1989 Dodge Van Deflectors