Pontiac Sunbird Bug Deflectors, Wind Deflectors & Shields
Pontiac Sunbird deflectors fling bugs away from your windshield and hood and hair-tussling winds away from your cabin. Pontiac hood and wind deflectors let you get fresh air without gale-force wind and raindrops. Sunbird deflectors are molded custom for your ride and put on in minutes. All of reliable car hood and wind deflector manufacturers are here at AAG.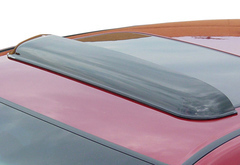 From $57.56
Free Shipping
Quick View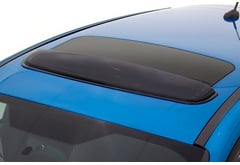 From $66.99
Free Shipping
Quick View
Can't make up your mind? Let us help you out! We put our years of industry experience, customer reviews, and expert opinions to use and ranked our Most Popular Deflectors.
We offer Pontiac Sunbird Deflectors for the following years & trims:
1994 Pontiac Sunbird Deflectors
1993 Pontiac Sunbird Deflectors
1992 Pontiac Sunbird Deflectors
1991 Pontiac Sunbird Deflectors
1990 Pontiac Sunbird Deflectors
1989 Pontiac Sunbird Deflectors
1988 Pontiac Sunbird Deflectors
1987 Pontiac Sunbird Deflectors
1986 Pontiac Sunbird Deflectors
1985 Pontiac Sunbird Deflectors
1984 Pontiac Sunbird Deflectors
1983 Pontiac Sunbird Deflectors
1982 Pontiac Sunbird Deflectors
1981 Pontiac Sunbird Deflectors
1980 Pontiac Sunbird Deflectors