Toyota T100 Bug Deflectors, Wind Deflectors & Shields
Toyota T100 deflectors fling hair-tussling wind away from your vehicle and bugs off of your windshield. Toyota deflectors keep your vehicle clean and more comfortable, whether you want to cruise with your sunroof or windows opened up or prevent bug splatter on your windshield and hood. Each T100 deflector is crafted from durable plastics to stay intact to the rigors of daily driving. Thanks to one hundred percent free shipping and super low prices, Auto Accessories Garage is your superior choice for truck wind and hood deflectors.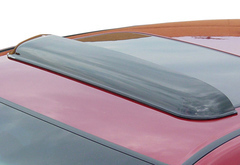 From $54.49
Free Shipping
Quick View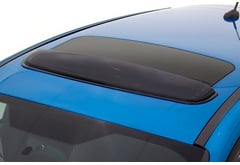 From $54.49
Free Shipping
Quick View
Can't make up your mind? Let us help you out! We put our years of industry experience, customer reviews, and expert opinions to use and ranked our Most Popular Deflectors.
T100 Deflector Reviews
Randy F
from Science Hill, KY wrote:
Made truck look great. Nice product. Have had before.
Edward C R
from South Mills, NC wrote:
I love them!!! Very nice. I will buy 1 more set for my other T100 later.
James B
from Nicholasville,, KY says:
WeatherTech is always the best product. Well made and looks good.
We offer Toyota T100 Deflectors for the following years & trims:
2006 Toyota T100 Deflectors
2005 Toyota T100 Deflectors
2004 Toyota T100 Deflectors
2003 Toyota T100 Deflectors
2002 Toyota T100 Deflectors
2001 Toyota T100 Deflectors
2000 Toyota T100 Deflectors
1999 Toyota T100 Deflectors
1998 Toyota T100 Deflectors
1997 Toyota T100 Deflectors
1996 Toyota T100 Deflectors
1995 Toyota T100 Deflectors
1994 Toyota T100 Deflectors
1993 Toyota T100 Deflectors
1992 Toyota T100 Deflectors