Volvo S80 Bug Deflectors, Wind Deflectors & Shields
Thanks to wind deflectors you can make your ride both comfortable and great-looking. Volvo deflectors provide you with enjoyable open-air cruising without the whipping wind and messed-up hair. Volvo hood and wind deflectors are also molded specifically for your ride to make sure a tight fit and hot style. Better yet, at AAG you'll check out the most popular Volvo S80 hood and wind deflector names.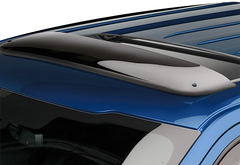 From $79.95
Free Shipping
Quick View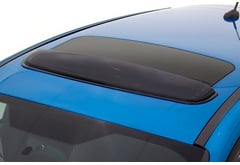 From $57.21
Free Shipping
Quick View
Can't make up your mind? Let us help you out! We put our years of industry experience, customer reviews, and expert opinions to use and ranked our Most Popular Deflectors.
We offer Volvo S80 Deflectors for the following years & trims:
S80 T6 Deflectors
S80 V8 Deflectors
S80 Geartronic Deflectors
S80 Exec Deflectors
S80 Kinetic Deflectors
S80 Momentum Deflectors
S80 Executive Deflectors
S80 Comfort Deflectors
S80 D5 Deflectors
S80 Premier Deflectors
2016 Volvo S80 Deflectors
2015 Volvo S80 Deflectors
2014 Volvo S80 Deflectors
2013 Volvo S80 Deflectors
2012 Volvo S80 Deflectors
2011 Volvo S80 Deflectors
2010 Volvo S80 Deflectors
2009 Volvo S80 Deflectors
2008 Volvo S80 Deflectors
2007 Volvo S80 Deflectors
2006 Volvo S80 Deflectors
2005 Volvo S80 Deflectors
2004 Volvo S80 Deflectors
2003 Volvo S80 Deflectors
2002 Volvo S80 Deflectors
Popular Volvo S80 Deflectors