Pontiac Bonneville Fender Trim
Find the top-rated and best Pontiac Bonneville Fender Trim here. Master the paths less traveled in your Pontiac Bonneville with new car fender trim. Bonneville fender flares are sold in a variety of types to fit your needs, from the daily drive to the chrome. Our Bonneville fenders fit perfectly and install quickly thanks to their vehicle-specific designs. It is also dead simple to purchase Pontiac Bonneville fenders at AutoAccessoriesGarage.com.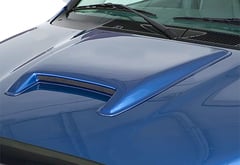 From $81.77
Free Shipping
Quick View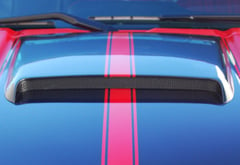 From $99.00
Free Shipping
Quick View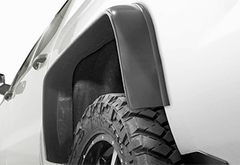 From $53.95
Free Shipping
Quick View
Can't make up your mind? Let us help you out! We put our years of industry experience, customer reviews, and expert opinions to use and ranked our Most Popular Fender Flares & Trim.
We offer Pontiac Bonneville Fender Flares & Trim for the following years & trims:
Bonneville Sedan Fender Flares & Trim
Bonneville GXP Fender Flares & Trim
Bonneville SE Fender Flares & Trim
Bonneville SLE Fender Flares & Trim
Bonneville SSEi Fender Flares & Trim
2008 Pontiac Bonneville Fender Flares & Trim
2007 Pontiac Bonneville Fender Flares & Trim
2006 Pontiac Bonneville Fender Flares & Trim
2005 Pontiac Bonneville Fender Flares & Trim
2004 Pontiac Bonneville Fender Flares & Trim
2003 Pontiac Bonneville Fender Flares & Trim
2002 Pontiac Bonneville Fender Flares & Trim
2001 Pontiac Bonneville Fender Flares & Trim
2000 Pontiac Bonneville Fender Flares & Trim
1999 Pontiac Bonneville Fender Flares & Trim
1998 Pontiac Bonneville Fender Flares & Trim
1997 Pontiac Bonneville Fender Flares & Trim
1996 Pontiac Bonneville Fender Flares & Trim
1995 Pontiac Bonneville Fender Flares & Trim
1994 Pontiac Bonneville Fender Flares & Trim