Toyota Corolla Fender Trim
Find the industry-leading brands of Toyota Corolla Fender Trim here. Toyota Corolla fenders get your car ready to invade the paths less traveled. OE style Corolla fender flares give a more graceful look to your ride, as chrome fender flares offer added chrome tire clearance. Additionally, we offer car trim such as hood scoops and finish up your look. Furthermore, Toyota Corolla flares are a breeze to pick up at AutoAccessoriesGarage.com.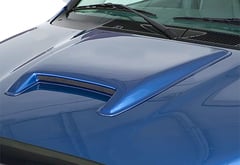 From $89.99
Free Shipping
Quick View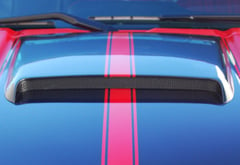 From $111.00
Free Shipping
Quick View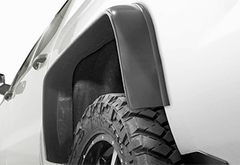 From $71.99
Free Shipping
Quick View
Can't make up your mind? Let us help you out! We put our years of industry experience, customer reviews, and expert opinions to use and ranked our Most Popular Fender Flares & Trim.
We offer Toyota Corolla Fender Flares & Trim for the following years & trims:
Corolla LE Fender Flares & Trim
Corolla S Fender Flares & Trim
Corolla XLE Fender Flares & Trim
Corolla XRS Fender Flares & Trim
Corolla Advanced Fender Flares & Trim
2023 Toyota Corolla Fender Flares & Trim
2022 Toyota Corolla Fender Flares & Trim
2021 Toyota Corolla Fender Flares & Trim
2020 Toyota Corolla Fender Flares & Trim
2019 Toyota Corolla Fender Flares & Trim
2018 Toyota Corolla Fender Flares & Trim
2017 Toyota Corolla Fender Flares & Trim
2016 Toyota Corolla Fender Flares & Trim
2015 Toyota Corolla Fender Flares & Trim
2014 Toyota Corolla Fender Flares & Trim
2013 Toyota Corolla Fender Flares & Trim
2012 Toyota Corolla Fender Flares & Trim
2011 Toyota Corolla Fender Flares & Trim
2010 Toyota Corolla Fender Flares & Trim
2009 Toyota Corolla Fender Flares & Trim