When shopping for a new set of car floor mats, there is a wide selection of styles, materials, and colors to choose from. With so many products available, you can get the exact level of floor protection you need, as well as the interior style you've always wanted. It helps to get educated before you start shopping, so let's compare Lloyd Car Floor Mats to our All-Weather Floor Liners.
Luxury Or Protection?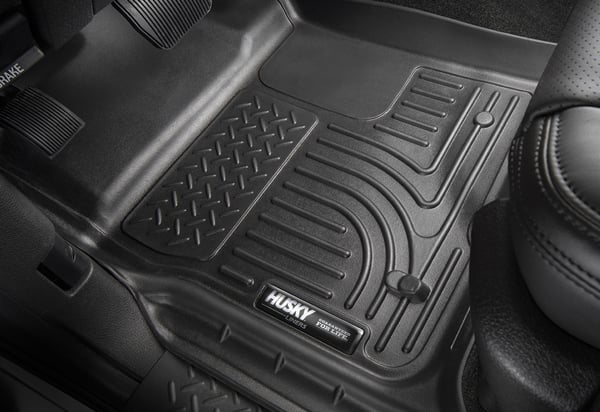 All-Weather Floor Liners are molded from highly durable rubbers and thermoplastics. This means they form an impenetrable barrier against mud, slush, and any other hazards that could ruin your carpet. All-Season Floor Mats also feature ridges, channels, and reservoirs that keep accumulated liquids away from your feet and pant cuffs.
That level of protection offers total peace of mind, but on the other hand nothing beats the luxurious look and feel of Lloyd Carpet Floor Mats. Products like Lloyd Luxe Floor Mats are crafted with high-pile carpeting that's several times thicker than stock factory carpet mats. By simply dropping in a set of Lloyd's Carpet Mats you can give your interior a plush, comfortable look and feel. Even more, if your floors are already dirty or beat up you don't have to spring for new carpeting or an expensive deep-cleaning job.
Customize Your Looks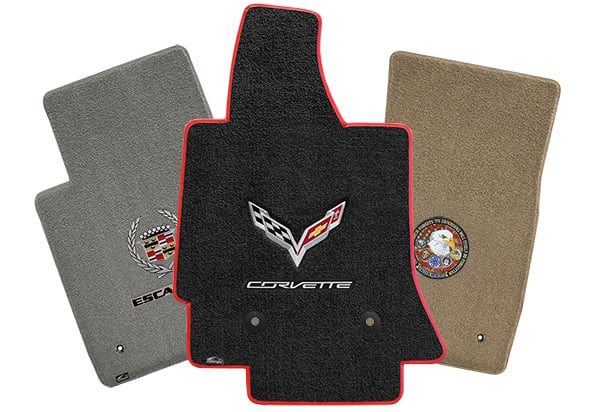 Due to their design and materials, all-weather floor mats give your interior a rugged, modern style. This complements their tough, protective construction perfectly. But what if you're more interested in dressing up your interior? Unfortunately, with rubber floor mats your style options are limited to just a few different color options.
On the other hand, Lloyd Floor Mats give you a blank canvas, on which you can design the exact mats you've been dreaming of. When ordering your Lloyd Ultimat Floor Mats you can customize just about every aspect of their construction. Choose from a large palete of colors for both the carpet and the border stitching, for a look that accents or matches your interior. Then, you can even have custom text or logos embroidered right into the carpet. By the time you submit your order you will have designed a set of floor mats that's all your own.
Take a look at the following video and see some of the options you have when it comes to Ultimat Floor Mats:
Lloyd Makes All-Weather Mats, Too!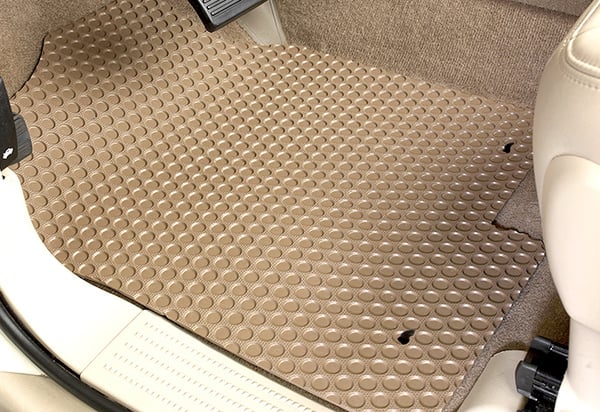 We've been comparing Lloyd Carpet Mats to the all-season liners out there, but we'd be remiss if we didn't mention that Lloyd Mats also makes rubber all-weather floor mats. If you're looking for tough all-season protection, check out rugged Lloyd Rubbertite Floor Liners or transparent Lloyd Protector Mats. These liners are crafted with the same attention to detail and quality that go into their carpet mats, so you just can't go wrong with Lloyd Mats.
We hope this guide will help you make an informed decision when shopping for a new set of car floor mats. If you have any additional questions, feel free to call our experienced customer service staff at 800-663-1570. Happy shopping!