When your car, truck, or SUV rolls off the assembly line, it's usually equipped with a set of carpet floor mats. These mats offer decent protection and keep spills, mud, and other messes off of your carpet. But the fact is, stock floor liners leave a lot to be desired - especially when you see what a set of Lloyd Mats has to offer. Let's take a look at the comparisons between Lloyd Car Floor Mats and factory carpet floor mats and see what Lloyd can do for you.
Custom Protection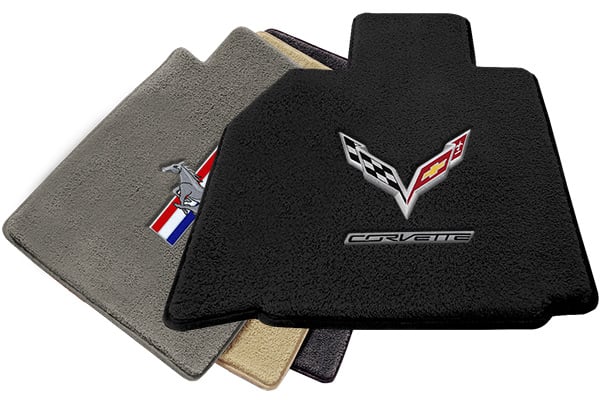 The folks who designed and built your vehicle try to cut as many manufacturing costs as they can. In fact, that's a huge part of their job. That cost cutting is great for keeping down your sticker price (and its accompanying sticker shock), but sometimes the little finishing touches get lost in the process. Take, for example, your floor mats. One brand might use the same floor mat shape across a variety of models to save on design costs, but that means your stock mats might not be providing as much coverage as they should.
Every set of Lloyd Floor Mats, however, is totally custom-designed to your exact year, make, and model vehicle. This means you'll get much better floor coverage compared to semi-universal stock mats, as well as a contour-hugging look that's much more impressive. And where applicable, Lloyd Mats also include all the proper cutouts and grommets you need to utilize mat securing hooks.
Multiple Material Options
Generally speaking, your stock vehicle comes with only one or two options when it comes to the materials. At most you can choose between one kind of carpet floor mats or a set of vinyl all-weather floor liners. And what fun is that?
Luckily, for those with more discerning tastes, Lloyd Mats offers a wide variety of different carpet types. Choose from thick and luxurious carpet or tight-woven, berber style fabric. For water-resistant protection that resists mud, snow, and liquids, Lloyd Mats also offer all weather floor mats cut to fit your ride's unique dimensions. Quite simply, when you go with aftermarket floor mats like Lloyd's, you have all the options you need to get the liners you truly want.
Personalized Designs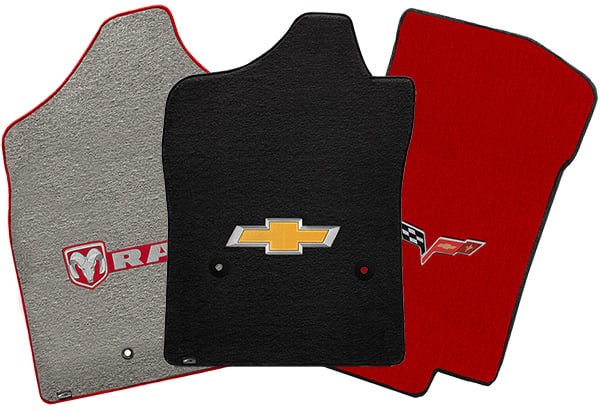 Speaking of options, Lloyd Mats have a nearly infinite number of possibilities when it comes to their style. When you order a set of Lloyd Mats you can choose from a huge palette of colors for the carpet, as well as the binding. Then, you can outfit your mats with a variety of images, from make/model logos to fun icons that show off some of your personality.
That's not all - you can even enhance your Lloyd Floor Mats with custom-embroidered text, and you can get that text done in any color you'd like. All told, this means you have the power to construct the floor mats you've always dreamed of, and the possibilities are limitless. Try finding a set of stock floor mats that gives you that much flexibility!
Lloyd Mats Are The Way To Go
When you stack the features and options of Lloyd vs. stock, it becomes pretty clear that your interior would benefit greatly from a set of Lloyd Floor Mats. To get shopping, check out our Floor Mats & Liners page. And if you have any other questions about custom car floor mats, feel free to call us at 800-663-1570 and we'll be glad to help you out. Happy shopping!