Chevy Malibu Grilles
A Chevy Malibu grille from Auto Accessories Garage will transform your Malibu into a symbol of your personal style. Your Chevy Malibu's car's style will be at another level in just minutes. Sawing and other mods are not required - virtually all Malibu grilles are built custom for your Chevy car for an easy installation process. We offer superior prices for car billet grilles.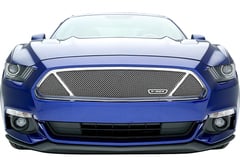 From $207.50
Free Shipping
Quick View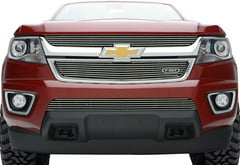 From $89.50
Free Shipping
Quick View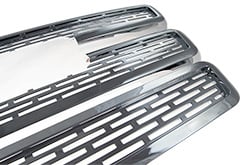 From $285.59
Free Shipping
Quick View
Can't make up your mind? Let us help you out! We put our years of industry experience, customer reviews, and expert opinions to use and ranked our Most Popular Grilles.
We offer Chevrolet Malibu Grilles for the following years & trims:
Malibu 1LT Grilles
Malibu 1LTZ Grilles
Malibu 2LT Grilles
Malibu 2LTZ Grilles
Malibu 3LT Grilles
Malibu LS Grilles
Malibu LT1 Grilles
Malibu LT2 Grilles
Malibu LTZ Grilles
Malibu Fleet Grilles
Malibu Hybrid Grilles
Malibu Classic Grilles
Malibu LT Grilles
2017 Chevy Malibu Grilles
2016 Chevy Malibu Grilles
2015 Chevy Malibu Grilles
2014 Chevy Malibu Grilles
2012 Chevy Malibu Grilles
2011 Chevy Malibu Grilles
2010 Chevy Malibu Grilles
2009 Chevy Malibu Grilles
2008 Chevy Malibu Grilles