What can be said about the Ford F150 that hasn't been said already? On the market every year since 1948, this is not only the top selling Ford truck, it's the top selling vehicle in America. Period. So F150 users generally know what they're getting out of their Ford - reliable engineering they can trust. But that's not to say there's no room for improvement. There's definitely a margin for improvement. If you want to get the most out of your truck, take a look at our Top 10 Best Ford F150 Mods and Upgrades of 2019.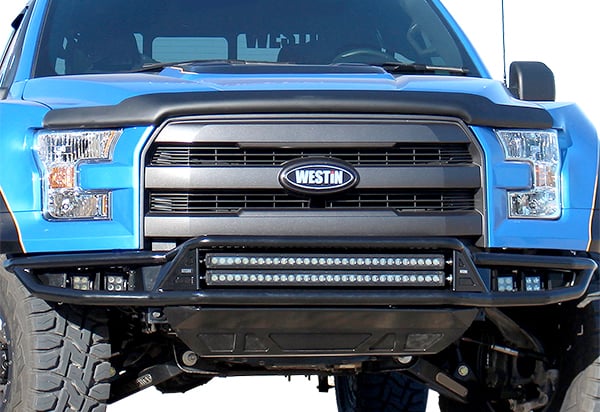 Nothing will turn your F150 into a real beast of the streets like an aftermarket bumper. When replace your stock Ford bumper with something a bit more aggressive or stylish you set your Ford F150 apart from a sea of other on the roads and off-road trails. Not only will you look great, but you'll also protect your F150's vital organs from impacts.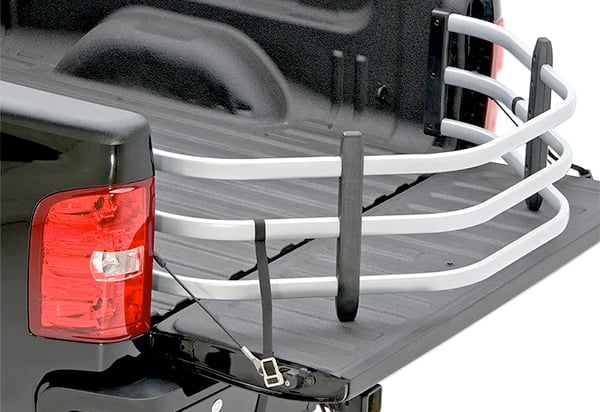 No matter the length of your F150's bed, you probably always feel like you could use just a little more room. Of course you can drop your tailgate, but then you've got to secure your gear (and try not to brake too hard). But with a tailgate extender, you can quickly and easily drop your Ford's tailgate you simply drop your tailgate, and just as quickly secure a sturdy barrier.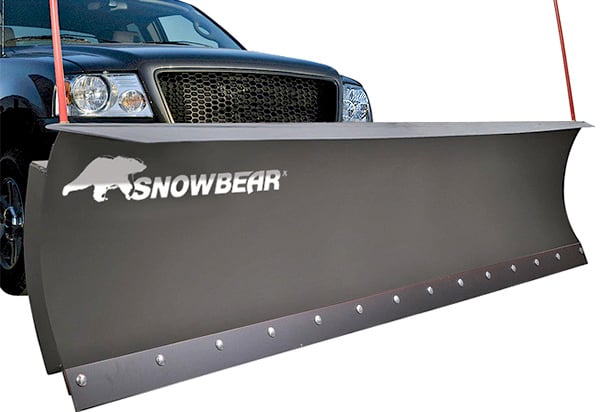 Your Ford F150 is one of the few, the proud, the plow capable. If you have a long driveway, cul de sac, or small parking lot there's no need to pick up a snow shovel again! Outfit your Ford front-end with an easy-to-use personal snow plow, and you unlock a whole new realm of possibilities for your F150. Never again will you need to feel stranded at home in a snowstorm.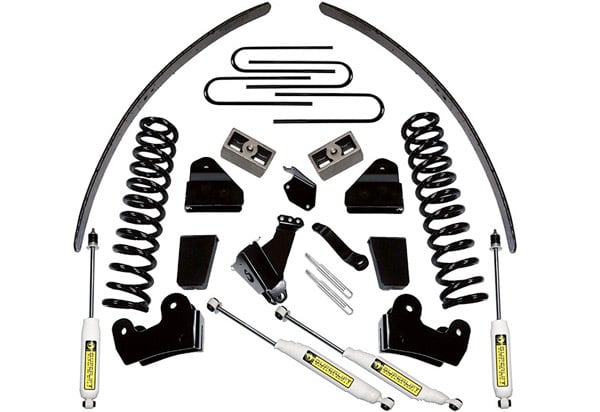 One of the great things about a Ford F150 is that it sits so high above the road. Have you ever driven somebody else's standard sedan after you've gotten used to the height of an F150? It's weird! You feel so close to the ground. Imagine how good it would feel to sit even higher in your Ford? You'll never go back to stock suspension once you've install a lift kit on your rig.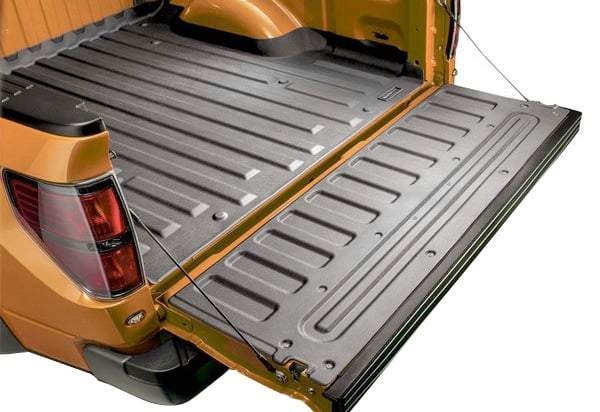 It's hard to get much use out of your truck bed when you're afraid of scratching or denting the surface. But still, your F150 was made for hauling. The easy way to have your cake and eat it too is to lay down a bed mat or bed liner. These rubber or synthetic carpet truck bed covers will keep your Ford F150's bed out of harm's way, and they'll keep your gear from sliding around while you take tight turns.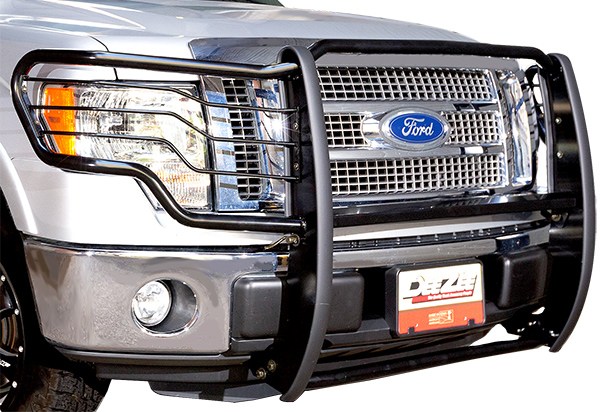 Protecting the front end is the top priority for many Ford F150 owners. You can keep your bumper in ship-shape by stopping any deer or debris before they even make contact. The secret? A bull bar or grille guard. Most of our bull bars and grille guards are designed to fit your F150 exactly, often installing on the pre-drilled holes in your Ford frame, with no other modifications required.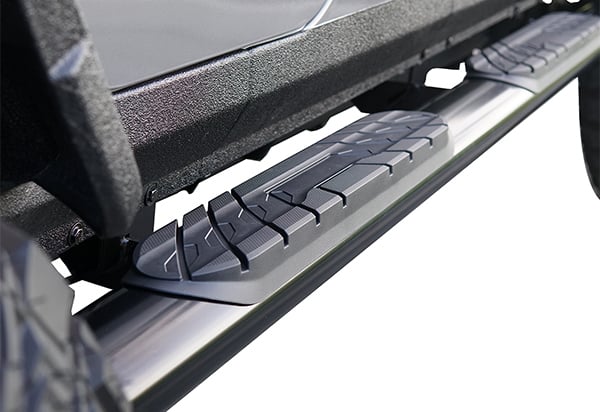 Some of the most common aftermarket upgrades for a Ford F150 are running boards and nerf bars. These custom fitting steps come in a wide variety of sizes and styles, and their value is three-fold. First, they're easier on the knees and for shorter passengers when entering and exiting the truck. Plus, they also protect your F150 from dings and road debris, and of course the look awesome!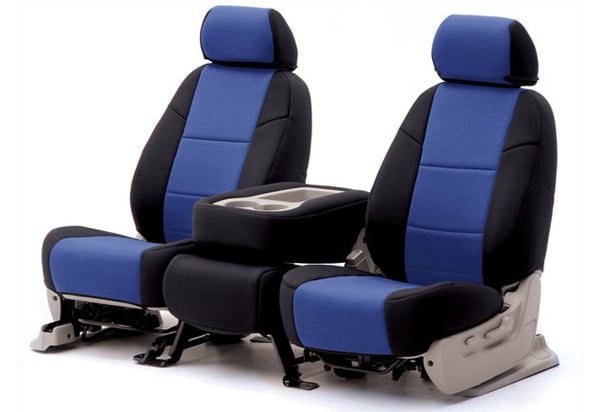 A Ford truck from any year is destined to be a classic – if it can be maintained that is. That's why so many F150 drivers tend to outfit their interior with custom-sewn seat covers. Whether you plan to pass the truck down to the next generation, or simply get the most bang for your buck when you sell it down the road, form-fitting seat covers are essential.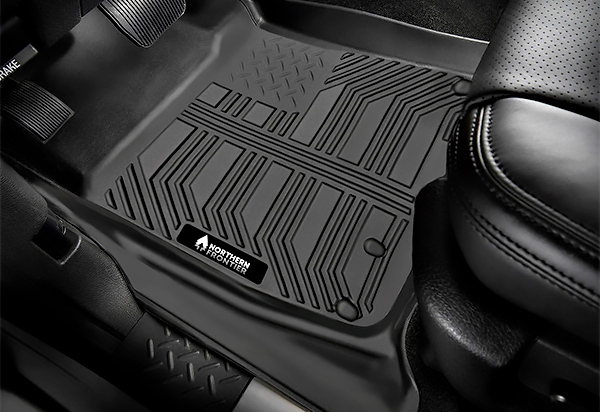 We've noticed that folks who drive a truck as powerful as the Ford F150 are no strangers to muddy boots. Whether you've been out at the worksite, in the woods, or even just at the kids' rainy soccer game, you may find yourself and your passengers tracking mud back into your F150. It's easy to keep things clean (or at least washable) with a set of all-weather floor mats.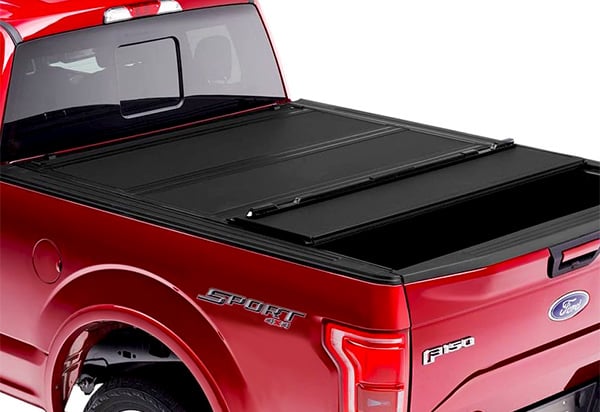 Above all, your Ford F150 was made for hauling cargo – and haul cargo it can. But on a rainy day or when you leave your F150 unattended, you might realize that leaving all that gear out in the open is less than ideal. That's where a custom-fitting truck bed cover comes in. Whether you prefer a folding cover, a rolling cover, or even a retractable cover, we've got it at AAG.