Chevy S10 Blazer Tail Lights
Little boosts your S10 Blazer's exterior looks like taillights. Our efficient, powerful tail lights keep fellow drivers alert. To ensure easy wiring and slick exterior looks, every Chevy S10 Blazer euro taillight is completely custom built. At Auto Accessories Garage, you'll find only the most popular Chevy S10 Blazer taillight manufacturers.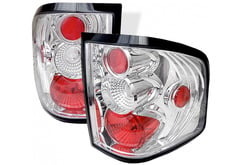 From $65.24
Free Shipping
Quick View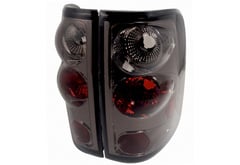 From $67.49
Free Shipping
Quick View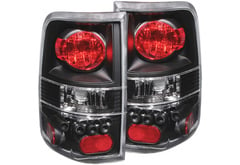 From $52.99
Free Shipping
Quick View
About Chevrolet S10 Blazer Tail Lights
You're about to have an excellent customer experience when you shop Auto Accessories Garage. Our website's Chevy S10 Blazer tail light reviews and sharp product pictures offer you all the information you need. Also, we supply totally free shipping on each and every Chevy S10 Blazer led tail light. The best shopping experience and unmatched prices - for S10 Blazer led tail lights there is no better retailer than AutoAccessoriesGarage.com.
More Popular S10 Blazer Accessories: Chevy S10 Blazer Headlights.
We offer Chevrolet S10 Blazer Tail Lights for the following years:
2005 Chevrolet S10 Blazer Tail Lights
2004 Chevrolet S10 Blazer Tail Lights
2003 Chevrolet S10 Blazer Tail Lights
2002 Chevrolet S10 Blazer Tail Lights
2001 Chevrolet S10 Blazer Tail Lights
2000 Chevrolet S10 Blazer Tail Lights
1999 Chevrolet S10 Blazer Tail Lights
1998 Chevrolet S10 Blazer Tail Lights
1997 Chevrolet S10 Blazer Tail Lights
1996 Chevrolet S10 Blazer Tail Lights
1995 Chevrolet S10 Blazer Tail Lights
1994 Chevrolet S10 Blazer Tail Lights
1993 Chevrolet S10 Blazer Tail Lights
1992 Chevrolet S10 Blazer Tail Lights
1991 Chevrolet S10 Blazer Tail Lights
1990 Chevrolet S10 Blazer Tail Lights
1989 Chevrolet S10 Blazer Tail Lights
1988 Chevrolet S10 Blazer Tail Lights