Dodge Caravan Tail Lights
Putting in some Dodge Caravan aftermarket taillights is the fastest way to score slick exterior looks. Modern, state-of-the-art designs such as euro give you the advantage in any conditions. Each Dodge Caravan taillight is molded specifically to your Caravan for excellent looks, simple wiring, and a snug fit. And even better, the most trusted Dodge taillight brand names are all in one place at AutoAccessoriesGarage.com.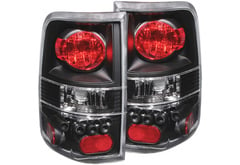 From $52.99
Free Shipping
Quick View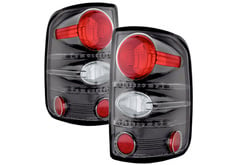 From $64.49
Free Shipping
Quick View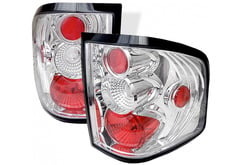 From $72.49
Free Shipping
Quick View
About Dodge Caravan Tail Lights
Whenever you buy tail lights at Auto Accessories Garage you are bound to have a top-notch shopping experience. Custom-fit Dodge Caravan tail lights are quick to find, and our customer service crew is always on call. Each Dodge Caravan euro tail light ships free, and industry-leading service is a given. That is what makes Auto Accessories Garage your go to store if you need Caravan tail lights.
More Popular Caravan Accessories: Dodge Caravan Headlights.
We offer Dodge Caravan Tail Lights for the following years:
2007 Dodge Caravan Tail Lights
2006 Dodge Caravan Tail Lights
2005 Dodge Caravan Tail Lights
2004 Dodge Caravan Tail Lights
2003 Dodge Caravan Tail Lights
2002 Dodge Caravan Tail Lights
2001 Dodge Caravan Tail Lights
2000 Dodge Caravan Tail Lights
1999 Dodge Caravan Tail Lights
1998 Dodge Caravan Tail Lights
1997 Dodge Caravan Tail Lights
1996 Dodge Caravan Tail Lights