GMC Savana Tail Lights
Installing GMC Savana taillights is the coolest way to gain excellent looks. A range of GMC euro and altezza brake lights hook your ride up with even better safety. GMC Savana taillights have state-of-the-art cad designing and manufacturing and custom-engineered designs to assure good exterior looks, stock fit, and easy installation. You're on your way to find every kind of Savana taillights with the lowest prices when you rely on Auto Accessories Garage.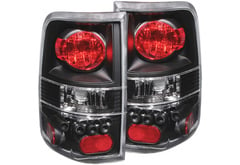 From $36.20
Free Shipping
Quick View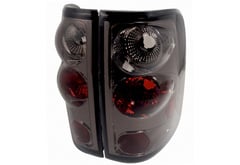 From $50.91
Free Shipping
Quick View
About GMC Savana Tail Lights
Your Savana does plenty for you, and we do too. GMC Savana tail light landing pages feature detailed hi-res product photos and reviews. Each GMC tail light ships free to you, and great support always comes standard. Auto Accessories Garage is your GMC Savana tail lights retailer to see an excellent customer experience and reliable customer service.
We offer GMC Savana Tail Lights for the following years:
2015 GMC Savana Tail Lights
2014 GMC Savana Tail Lights
2013 GMC Savana Tail Lights
2012 GMC Savana Tail Lights
2011 GMC Savana Tail Lights
2010 GMC Savana Tail Lights
2009 GMC Savana Tail Lights
2008 GMC Savana Tail Lights
2007 GMC Savana Tail Lights
2006 GMC Savana Tail Lights
2005 GMC Savana Tail Lights
2004 GMC Savana Tail Lights
2003 GMC Savana Tail Lights
2002 GMC Savana Tail Lights
2001 GMC Savana Tail Lights
2000 GMC Savana Tail Lights
1999 GMC Savana Tail Lights
1998 GMC Savana Tail Lights