Isuzu Rodeo Tail Lights
Catapult your Isuzu Rodeo's exterior looks to new heights with custom taillights from Auto Accessories Garage. Led and euro tail lights are made in a collection of designs so you can give yourself the outer looks and performance you're calling for. It is hassle-free to see a sweet exterior look for your Rodeo with the help of varying custom types. Better yet, top-quality Isuzu Rodeo taillight makers are all at Auto Accessories Garage.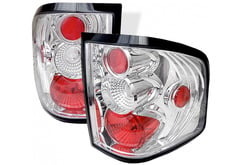 From $50.16
Free Shipping
Quick View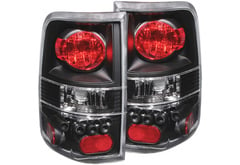 From $35.80
Free Shipping
Quick View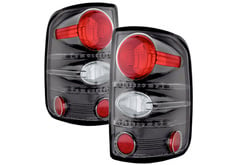 From $44.68
Free Shipping
Quick View
About Isuzu Rodeo Tail Lights
Simply the best performing Rodeo tail lights are a click away at AutoAccessoriesGarage.com. Our simple make/model/year picker makes it beyond simple to purchase custom-made Isuzu Rodeo euro tail lights. We make a huge effort to give you superior prices on Isuzu Rodeo tail lights, and they are shipped to your front door free. If you're after the best prices on the top Isuzu euro tail light manufacturers, shop AutoAccessoriesGarage.com.
We offer Isuzu Rodeo Tail Lights for the following years:
1997 Isuzu Rodeo Tail Lights
1996 Isuzu Rodeo Tail Lights
1995 Isuzu Rodeo Tail Lights
1994 Isuzu Rodeo Tail Lights
1993 Isuzu Rodeo Tail Lights
1992 Isuzu Rodeo Tail Lights
1991 Isuzu Rodeo Tail Lights