Mazda Miata Tail Lights
Do you want hi-tech exterior looks and safety? Drop in some custom taillights from Auto Accessories Garage. Mazda Miata tail lights give you a leg up even in rough conditions with the help of state-of-the-art lighting methods. They also bolt on directly onto your Miata with the help of completely custom-engineered designs. At AutoAccessoriesGarage.com it's quick to find superior Mazda Miata halo taillights.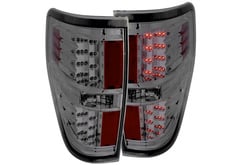 From $123.99
Free Shipping
Quick View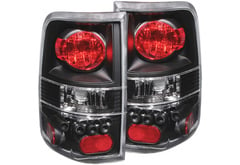 From $52.99
Free Shipping
Quick View
About Mazda Miata Tail Lights
With Auto Accessories Garage it is smoother than ever before to shop for Mazda tail lights. Custom Mazda Miata tail lights are simple to locate with the help of the AAG vehicle selector. All Mazda Miata euro tail lights always are shipped to you 100% free, and they are supported by our helpful customer service crew. Simply, Miata led tail lights from driver-approved manufacturers can be just a click a way with the help of AutoAccessoriesGarage.com.
We offer Mazda Miata Tail Lights for the following years:
2005 Mazda Miata Tail Lights
2004 Mazda Miata Tail Lights
2003 Mazda Miata Tail Lights
2002 Mazda Miata Tail Lights
2001 Mazda Miata Tail Lights
2000 Mazda Miata Tail Lights
1999 Mazda Miata Tail Lights
1998 Mazda Miata Tail Lights
1997 Mazda Miata Tail Lights
1996 Mazda Miata Tail Lights
1995 Mazda Miata Tail Lights
1994 Mazda Miata Tail Lights
1993 Mazda Miata Tail Lights
1992 Mazda Miata Tail Lights
1991 Mazda Miata Tail Lights
1990 Mazda Miata Tail Lights