Toyota Land Cruiser Tail Lights
Slick exterior looks and high safety can be all yours with custom taillights. Pick from a collection of led and altezza tail light styles and score the style and performance you call for. To ensure easy mounting, great exterior looks, and a perfect fit, every Toyota Land Cruiser altezza taillight is completely custom-made. With Auto Accessories Garage it's quite hassle-free to find top-of-the-line Toyota Land Cruiser euro taillights.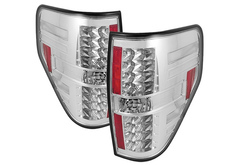 From $110.97
Free Shipping
Quick View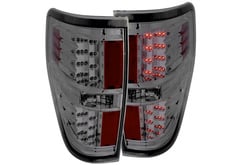 From $103.53
Free Shipping
Quick View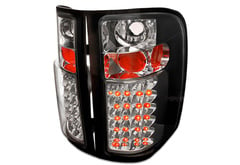 From $72.00
Free Shipping
Quick View
About Toyota Land Cruiser Tail Lights
Supplying customer satisfaction is our number one priority at Auto Accessories Garage. Toyota Land Cruiser led tail light pages feature detailed, high resolution photos and reviews. We focus our energy to supply the best prices on Toyota Land Cruiser tail lights, and they always are shipped to your door one hundred percent free. Put simply, that's why AutoAccessoriesGarage is your tail lights provider.
More Popular Land Cruiser Accessories: Toyota Land Cruiser Headlights.
We offer Toyota Land Cruiser Tail Lights for the following years:
2014 Toyota Land Cruiser Tail Lights
2013 Toyota Land Cruiser Tail Lights
2012 Toyota Land Cruiser Tail Lights
2011 Toyota Land Cruiser Tail Lights
2010 Toyota Land Cruiser Tail Lights
2009 Toyota Land Cruiser Tail Lights
2008 Toyota Land Cruiser Tail Lights
2007 Toyota Land Cruiser Tail Lights
2005 Toyota Land Cruiser Tail Lights
2004 Toyota Land Cruiser Tail Lights
2003 Toyota Land Cruiser Tail Lights
2002 Toyota Land Cruiser Tail Lights
2001 Toyota Land Cruiser Tail Lights
2000 Toyota Land Cruiser Tail Lights
1999 Toyota Land Cruiser Tail Lights
1998 Toyota Land Cruiser Tail Lights
1997 Toyota Land Cruiser Tail Lights
1996 Toyota Land Cruiser Tail Lights