The LED as we know it is really not even that old in the grand scheme of things – but we already almost take it for granted. An abbreviation of "Light Emitting Diode", LEDs are brighter, more durable, and draw less power than the incandescent bulbs of the past. In other words, an LED is better than a traditional light bulb in every single way and by a pretty sizable margin. So it's no surprise that once LEDs hit the market they almost instantly became the standard in aftermarket automotive lighting.
If you want to brighten up the trails while off-roading, or have a secret weapon of flood light that you can illuminate your paths with, and LED light bar is definitely the way to go. There are a ton of options on the market, and many of these options have several styles, shapes, and sizes among them. That's why at AAG we decided we could help you out on your search by taking a look at sales data, customer reviews and ratings, and our industry experience to guide us in creating the Top 10 Best LED Light Bars of 2023.
The Best LED Light Bar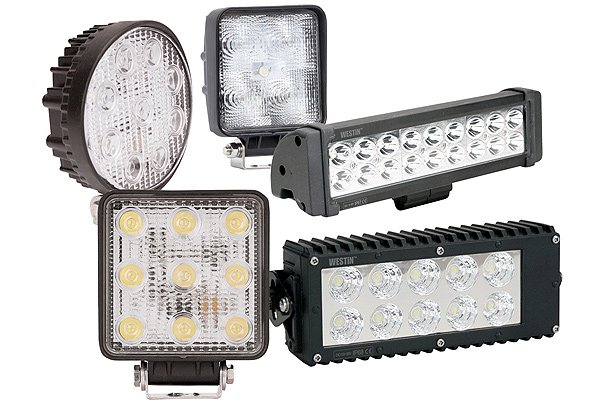 Available in 10" lengths all the way up to 24" lengths, the Westin LED Work Light Bar is the perfect choice to get the job done. With a flood beam style output, this item will really come in handy on the job or at the work site. A mounting kit is included for an instant flip on operation and this comes backed by a Limited Lifetime Warranty.
Set these bad boys up on the front of my Jeep and I'm glad I did.

Read More Westin LED Work Light Bar Reviews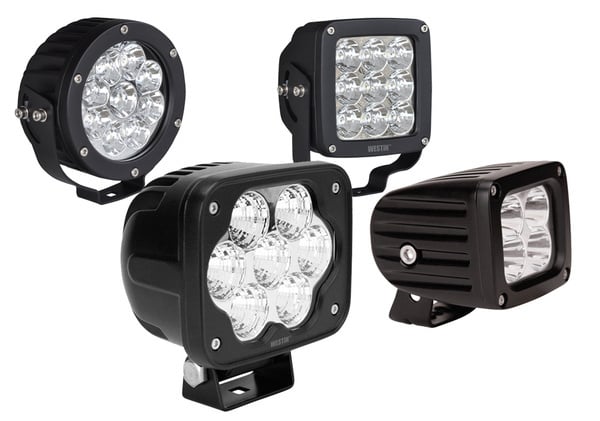 Available in a variety of sizes and with a lifespan of more than 50,000 hours, you could do a lot worse than the Westin High Performance LED Light Bar. Available in a variety of customizable flood or spot lights, these universal LEDs will bolt right into place and produce zero UV emissions. The housing itself it made from extruded Aluminum and this set-up is backed by a 1-Year Warranty.
Really brightens things up when I'm on the trails after dark. Very little power draw and a very bright output. LEDs are almost too good to be true but here they are as I live and breathe.

Read More Westin High Performance LED Light Bar Reviews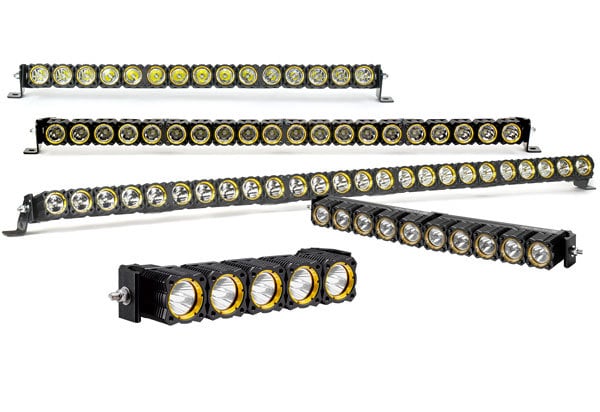 KC Highlights are a big name in automotive lighting, but they really outdid themselves with the Flex Light Bar. This modular design can essentially be as long or short as you want it, and it can also curve to accent or complement the existing curves of your vehicle. You stack them, rack them, or anything else you can dream of and each light gives off up to 24,000 lumens.
My truck looks pretty wicked with these new lights from KC highlights. Install is about as simple as you'd expect and I have a dozen of these on my hood stacked up double (24 lights in all). Great for country roads and even for when the late night volley ball games need some stadium lighting.

Read More KC Hilites Flex LED Light Bar Reviews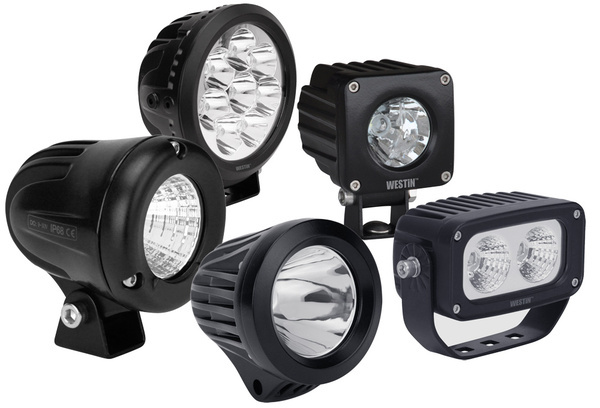 Creating a custom light bar for your truck or SUV is easy as pie with Westin High Power LEDs. Each of these lights is water-proof, dust-proof, and includes internal thermal regulation. Available in a multitude of sizes, hook-up is easy and each unit will blow out crisp white light for more than 50,000 hours.
Absolutely perfect and easy to use. I would order these again in a heartbeat, and I just may order some more to add to my roof (right now they are only on my hood). I have already had friends ask where I got them.

Read More Westin High Power LED Light Bar Reviews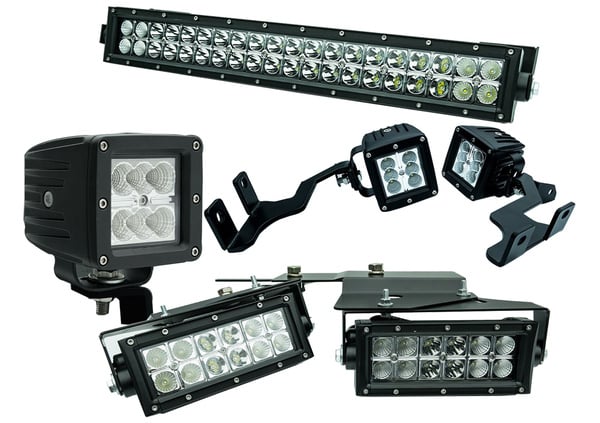 Though the available fitments are a bit more limited than some other light bars, if your truck is compatible with anything on the T-Rex Torch Series line, you'll be happy you checked. Going by mounting location you can install these specifically molded LEDs on your upper or lower grille, bumper insert, hood mounted light pods and more. Plus, the stainless steel housing means these lights are in it for the long haul.
Now this is a light bar! It lights up the night. Easy to install with hardware included and it looks cool on my truck. You really can't ask for more I think.

Read More T-Rex Torch Series LED Light Bar Reviews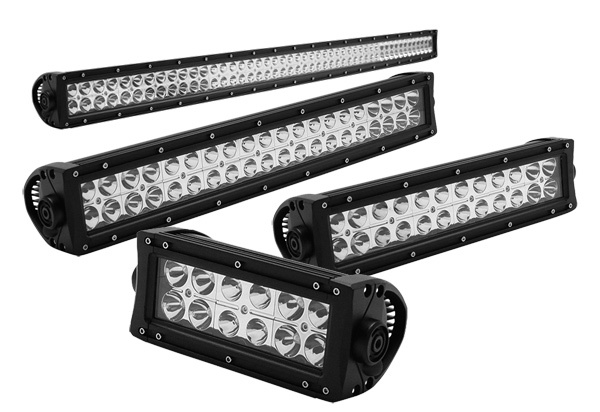 Need a small bar? The Westin EF2 LED Light Bar comes as small as just six inches. Need a long bar? The EF2 is also available as long as fifty inches – and many lengths are available in between! Each length of EF2 bar is IP68 rated and designed to last well beyond 50,000 hours of use. Westin backs this claim with a Limited Lifetime Warranty.
I'm very happy with this LED bar. I combined it with an existing bull bar and it really finishes the look of my front-end. Doesn't draw too much power and installation was a breeze even for this ol' geezer

Read More Westin EF2 LED Light Bar Reviews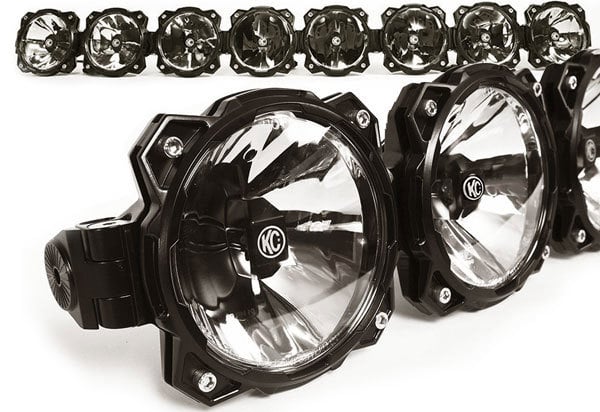 Available in 32" or 56" the Pro6 Gravity Light Bar from KC Hilites is one of the sharper looking LED bars on the market. G6 optical inserts are powerful, efficient, and bright – but this bar looks great even when not in use. The aggressive angles of the Pro6 Gravity won't cramp your style and will actually accentuate other black accessories you have on your rig. Plus KC Hilites backs this with a 23-Year Warranty.
This is my second time purchasing KC products for my second truck and I can't see myself ever switch brands. Bright, tough, and good-looking. Very easy to install. Even the packaging clearly has good quality control in place.

Read More KC Hilites Pro6 Gravity LED Light Bar Reviews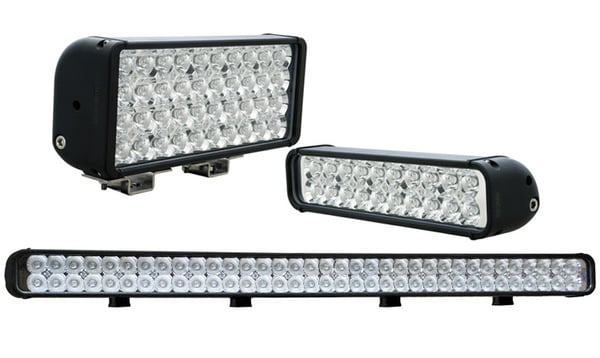 Some modular light bar designs allow you to stack LEDs to make a double row or even quadruple row in any multitude of lengths. What Vision X has down with their Xmitter is take all the guess work out for you. This sturdy light bar comes in your choice of sizes – anywhere from a 2x2 cube to a four LED stack that spans 52" across. So whether you want a few choice accent lights, or want to turn night into day, the Xmitter Light Bar has you covered.
I purchased the 32" light bar, double stack with Black LEDs, and mounted it onto the basket rack on top of my Honda Ridgeline. Now midnight look like noon. Incredibly bright light. The quality cannot be denied.

Review More Vision X Xmitter LED Light Bar Reviews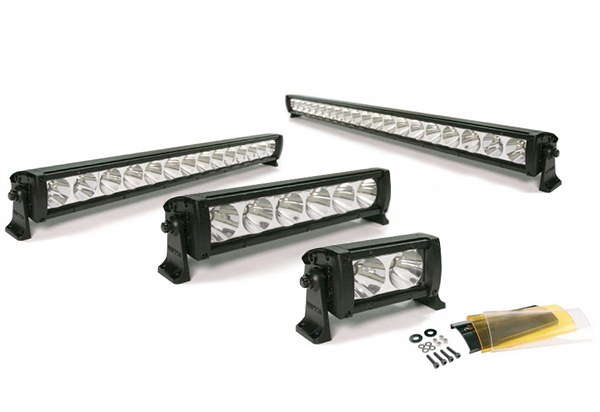 Built for functionality and longevity, E-Series Step Bars from Westin are eye-catching and hard-working. Black or polished stainless steel finishes are available and either finish sports step pads that actually mount to the tube recess – a stronger design than the more traditional cut-out style. This is one of many touches Westin makes to ensure their E-Series Step Bars are the toughest nerf bars on the market.
I bought these for a black 07 Pilot. I have nothing but great things to say about the product and the service. The bars arrived in about three days. You don't get that kind of service these days very often. Especially on a web purchase. The instructions were simple. It took about 30min to install. I didn't have to drill anything. They fit perfectly on the frame as advertised. They look sweet! I highly recommend the black on black and highly recommend Auto Accessories Garage.

Review More Wurton LED Light Bar Reviews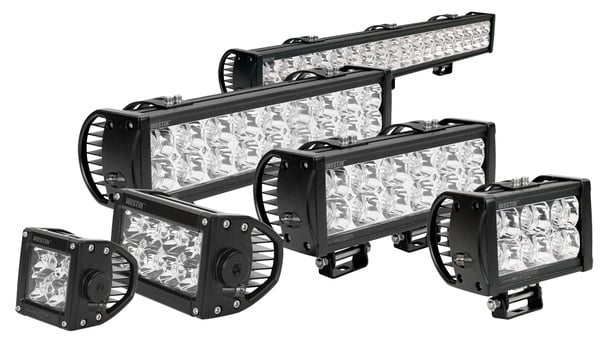 So if you've been keeping score on this list, you've noticed that this is the third time Westin is showing up. The fact is, Westin knows a thing or two about light bars and their flagship LED product – the Westin LED Light Bar – is everything you could want in a light bar. Plenty of sizes and lengths to choose from, flex models available, water-proof, dust-proof, emission-free and with built in thermal regulation, in many ways this product sets the bar for the industry.
I'm very happy with this LED bar. I combined it with an existing bull bar and it really finishes the look of my front-end. Doesn't draw too much power and installation was a breeze even for this ol' geezer.

Review More Westin LED Light Bar Reviews
What's the Best Fit for Your Vehicle? Enter Your Info Below to Find Out!